DAEDALUS – A Film Premiere at VanArts
On Friday, September 21st, VanArts was pleased to host a Vancouver premiere for cast & crew of DAEDALUS, a short film directed by the founder of our Acting for Film & Television department William B. Davis, and written & produced by his wife, Emmanuelle Davis.
The red carpet was literally rolled out for the team of talented actors and crew members, who were invited to our campus for a private screening of the film in our theater, with a lovely reception following. Students in our acting, broadcasting, and photography departments pitched in to document the event and assist in welcoming our special guests!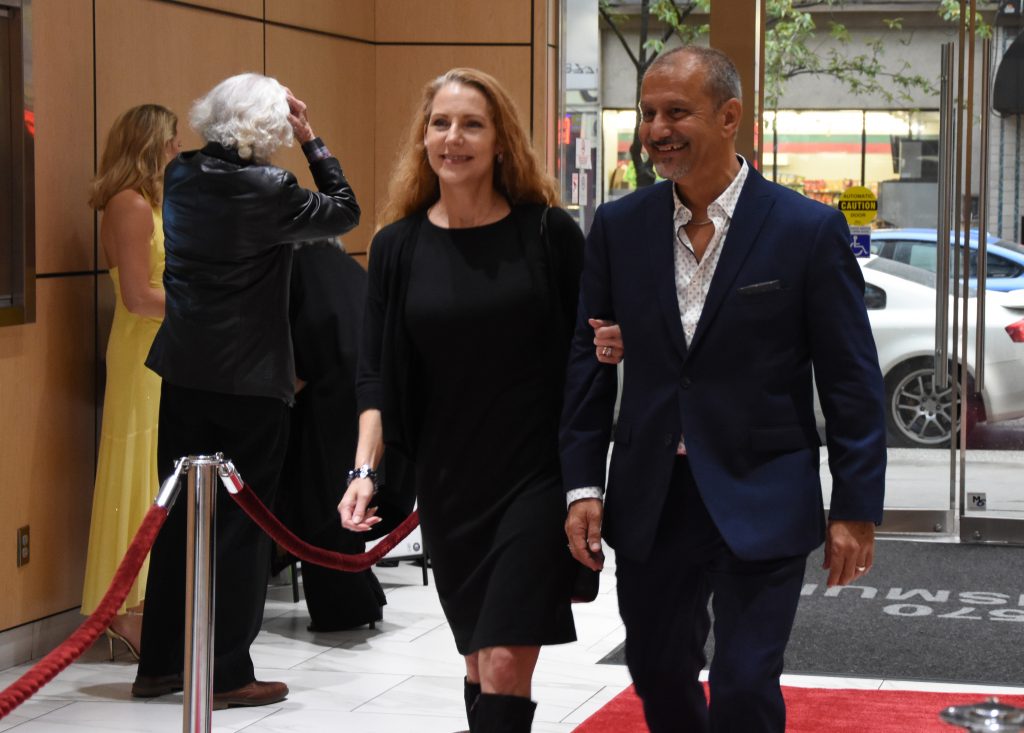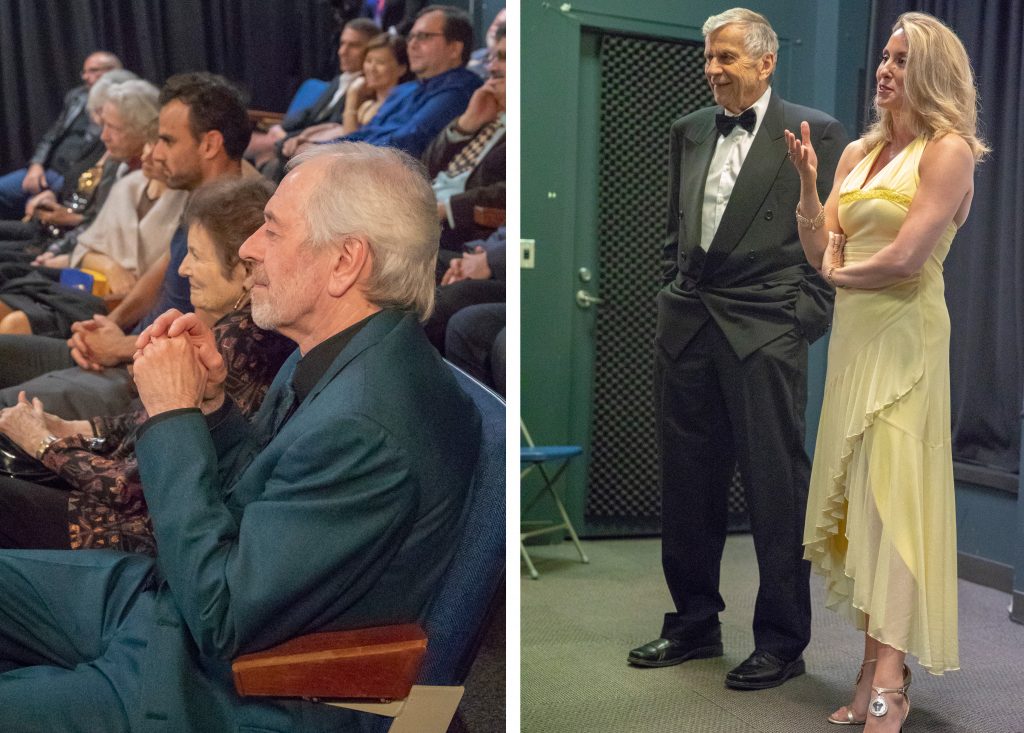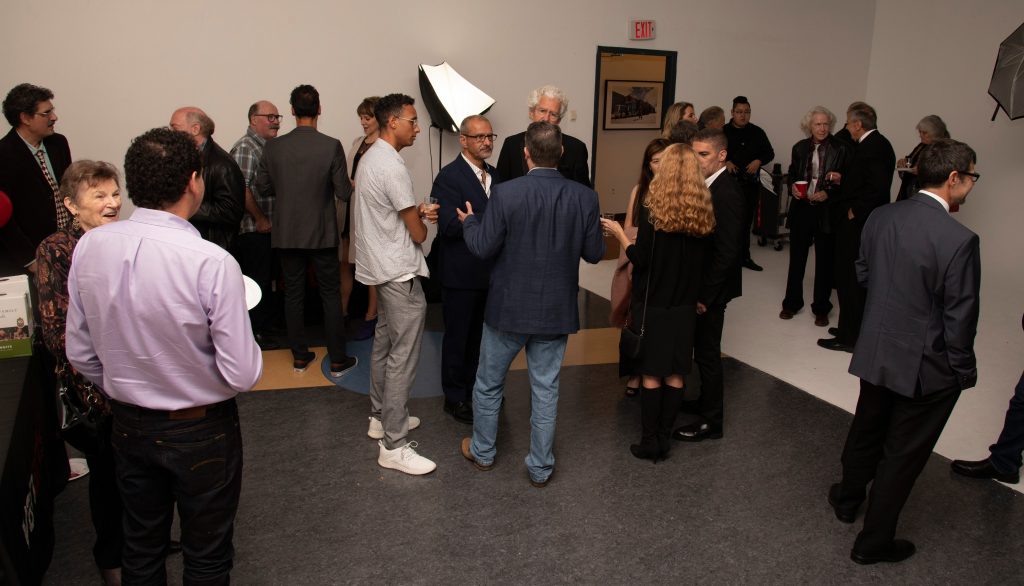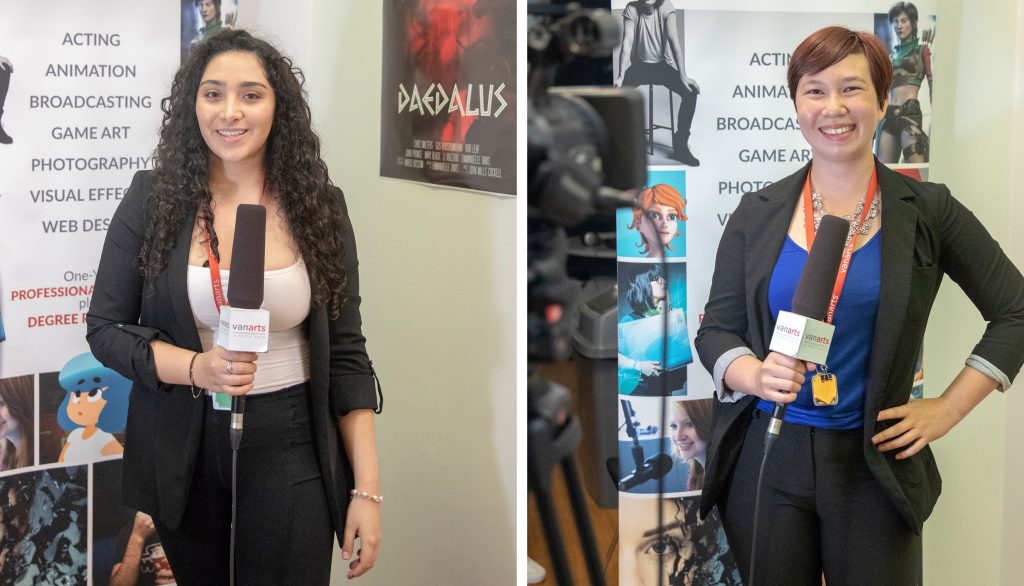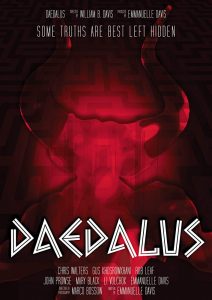 DAEDALUS is a Greek tragedy in the 21st century, a modern transposition of three antique Greco-Roman myths: Daedalus, Theseus & the Minotaur, and Oedipus. When two crime detectives enter a mysterious building, they open a door to some hidden secrets and will have to choose between going deeper into the truth or searching for an exit. DAEDALUS follows the investigation of Detectives Cyrus Kashani (played by Gus Khosrowkhani) and Theodore Prowse (played by Chris Walters), in their encounter with an unexplainable phenomenon.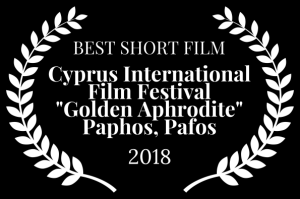 The film won BEST SHORT FILM at the Cyprus International Film Festival, and has been selected for the Bridges International Film Festival and Rome Independent Film Awards.
William B. Davis, best known for his role as the Smoking Man on The X-Files, founded our Acting Program and continues to mentor our current students. It was an honour to put on this event for him and Emmanuelle, and celebrate the achievements of all who brought it to the screen!
Find out more about DAEDALUS at IMDB, Facebook, and Twitter. #DaedalusMovie
Photos by Professional Photography students Jonathan Olvera, Evan Samra, & Akshay Sharma.