The BC Student Film Festival Arrives at VanArts

Last Friday and Saturday, VanArts was thrilled and honoured to host the 18th annual British Columbia Student Film Festival at our campus. The BCSFF is the only student film festival organized by the media teachers of this province to recognize their exceptional student filmmakers, across elementary, junior secondary, and senior secondary schools.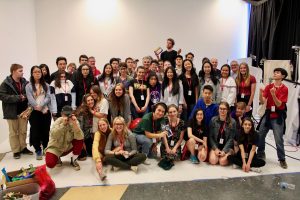 Under the guidance of festival director Mike Schoenhals, several local media teachers brought in over 100 high school student filmmakers for a series of workshops delivered by VanArts faculty. The full day on Friday was topped off with a filmmaker's social, plenty of food, and a fun photo booth provided by our own Professional Photography students.
Here's a rundown of what they experienced:
Learning from the Pros
THE ACTOR'S DIRECTOR
Our Head of Acting for Film & Television Chilton Crane, who has decades of film credits including iZombie, Once Upon a Time, and Supernatural, led the young film directors through dealing with the dynamic relationship between actor and director. From casting to filming on set, our full-time acting students joined in for a a fun, fast-paced frenzy of blocking, rehearsing, and shooting scenes.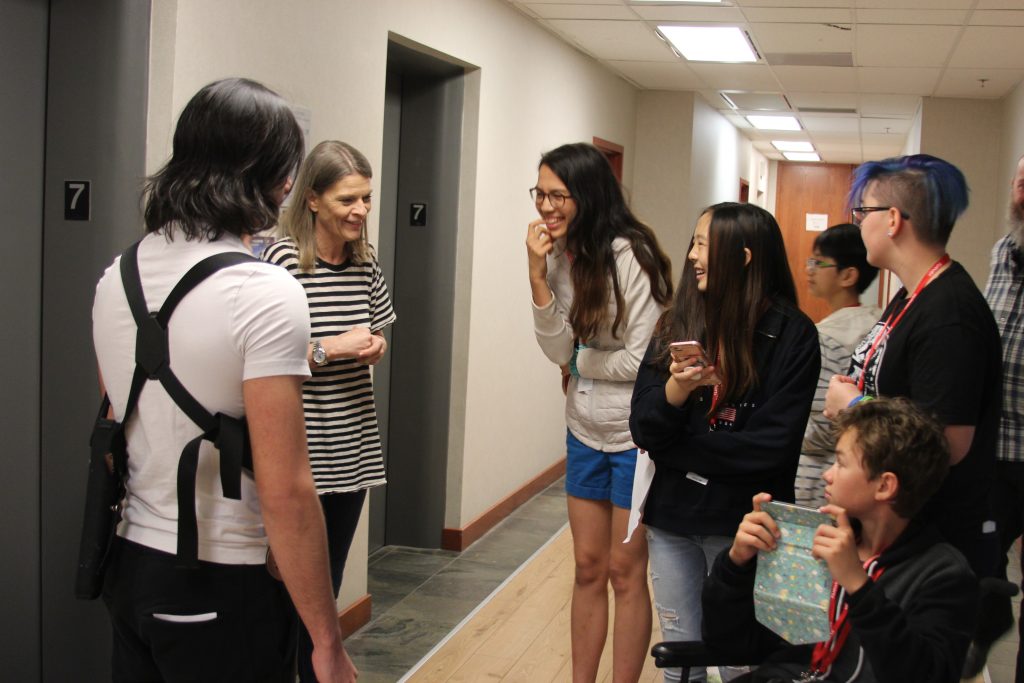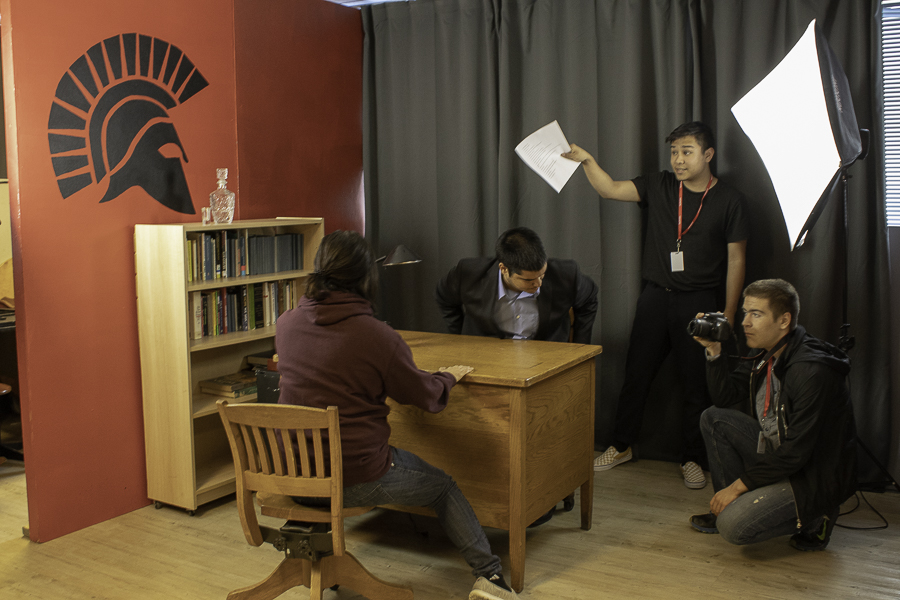 LIGHTING FOR FILM
Award-winning playwright, screenwriter, cinematographer, and editor Aerlan Barrett led students through exercises in film lighting, including the language of placement and different kinds of quality, color and style. Hands-on practice in recreating the lighting design of famous shots from popular films gave these filmmakers an excellent sense of how to manipulate and control light for maximum effect in their work. Aerlan teaches our part-time course in Video Production and works with our full-time acting students throughout the year.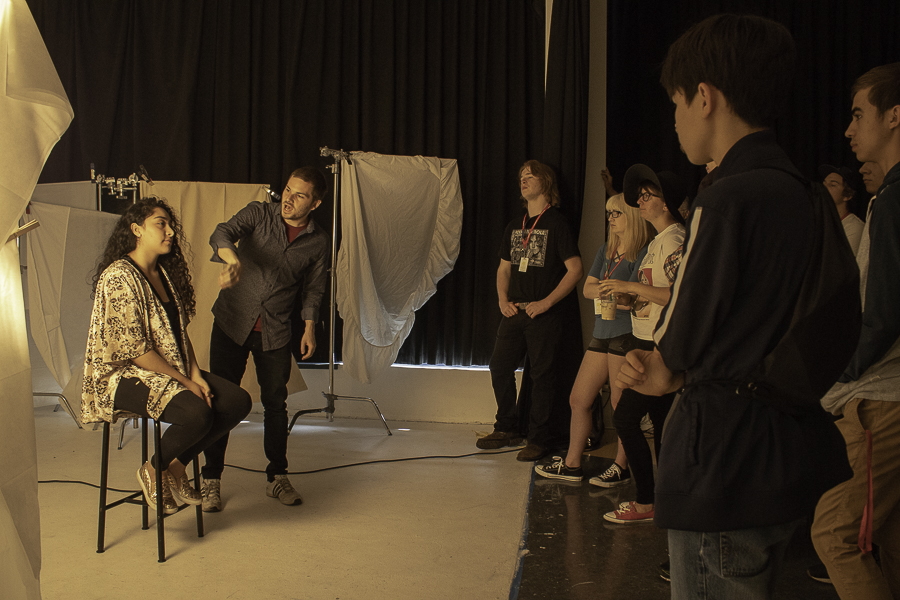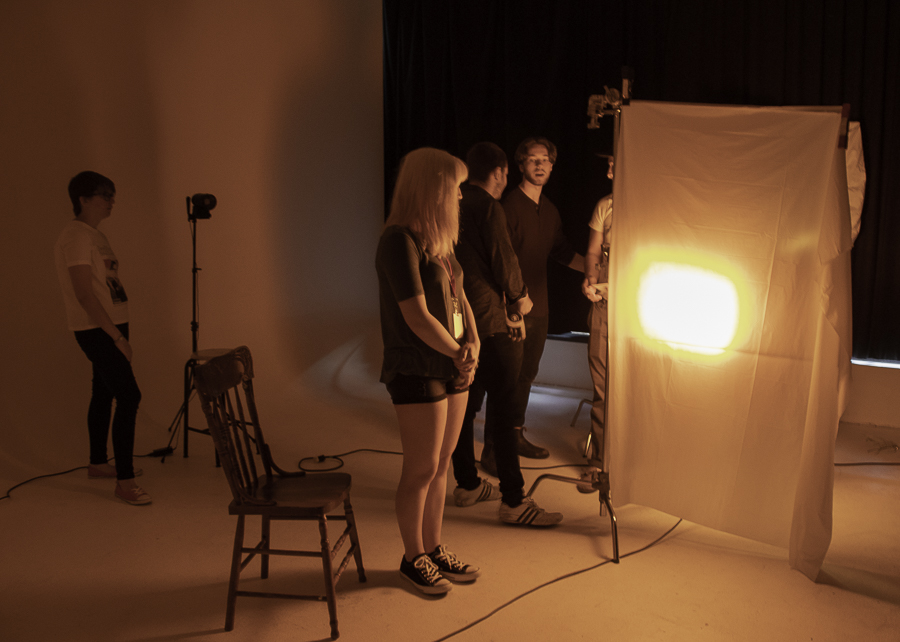 VISUAL EFFECTS COMPOSITING
Esdras Prudente, a graduate of VanArts' Visual Effects program with over 30 film & television credits to his name (including Doctor Strange, Dirk Gently's Holistic Detective Agency, The Hunger Games), took everyone step-by-step through the VFX compositing process. Students worked on extracting green-screen footage and integrating elements into photographic backgrounds, combining the use of color, contrast and focus to achieve the final results — just like they do in the movies!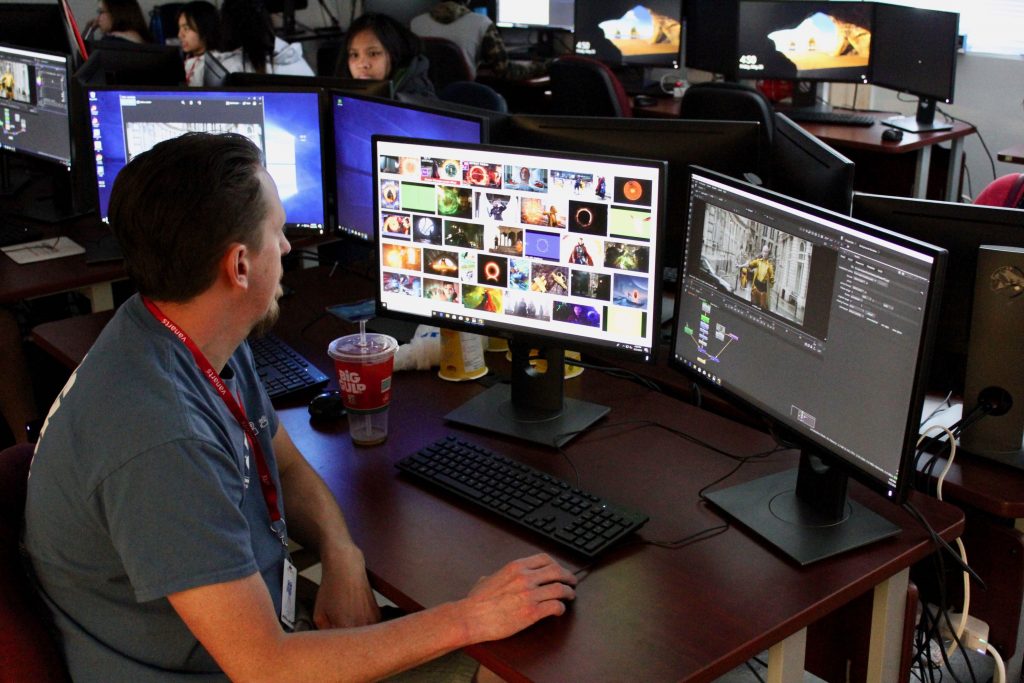 MOTION CAPTURE
Professional video game artist Izmeth Siddeek, whose credits include FIFA, Mass Effect, and Dead Rising, showed off the capabilities of our full-body and facial mo-cap equipment at VanArts. Demonstrations were given on how an actor's performance is captured, translated into data, and applied to an animated 3D model for compositing into live-action or CG backgrounds. Students in our Game Art & Design program also shared how they use motion capture within their own game prototype assignments.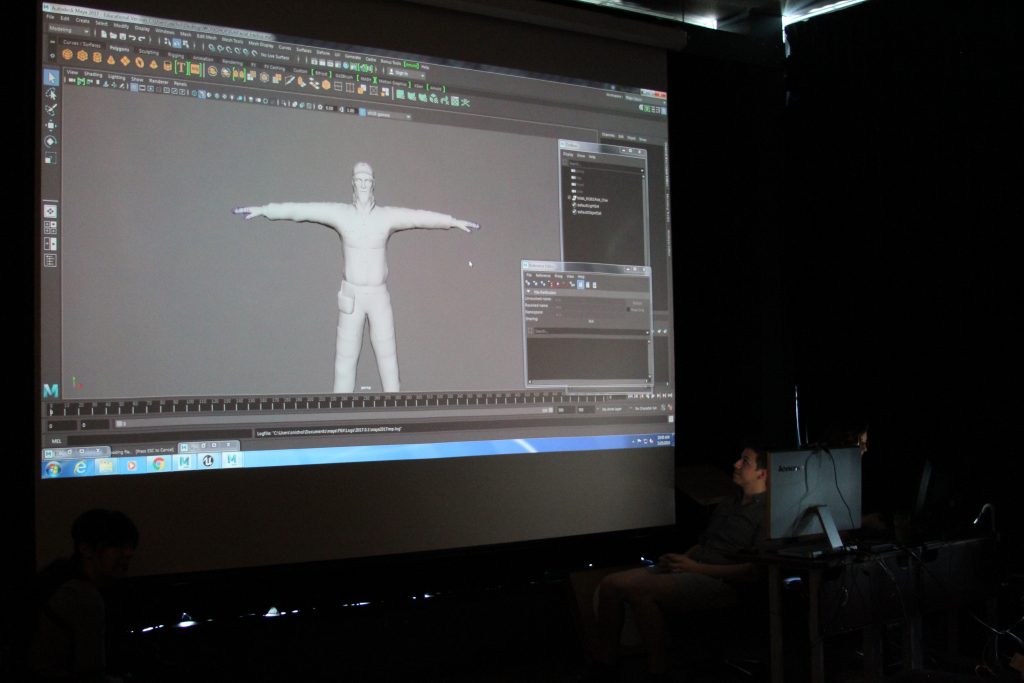 A Celebration of Student Filmmaking
Following the flurry of activity at our campus, everyone headed over to the VanCity Theatre for a gala screening of student films that were entered into the festival, along with awards. VanArts was delighted to be a part of it all and have the opportunity to support the next generation of talent. We look forward to hosting the festival again in 2019!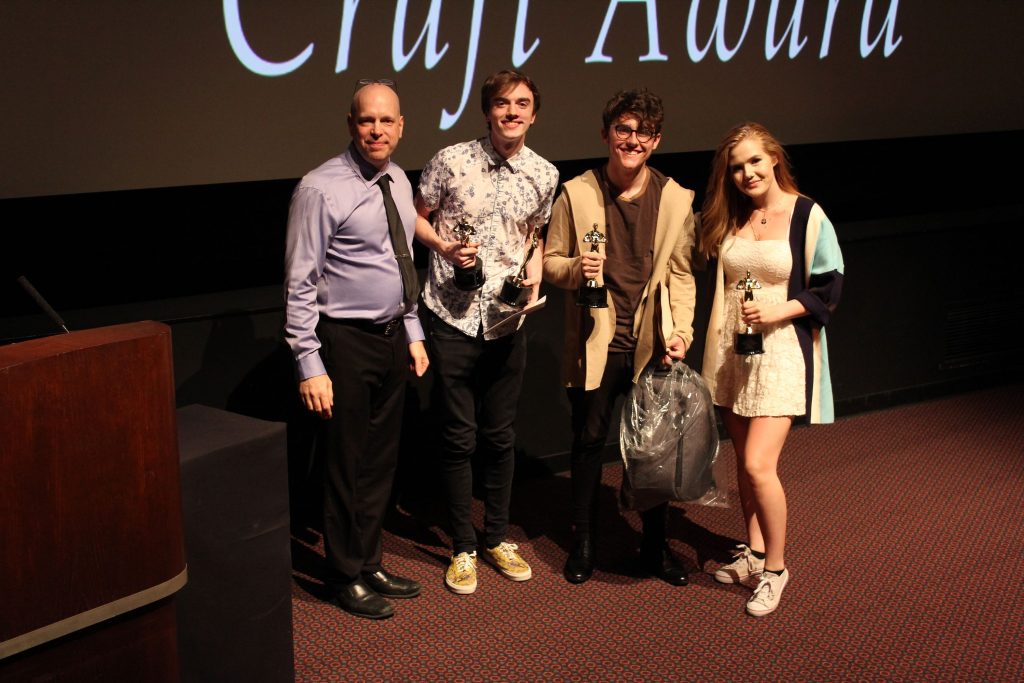 Huge thanks to everyone who pulled together and offered their time, skills and expertise to make this an engaging and insightful event!
For more photos of the festival, click here.