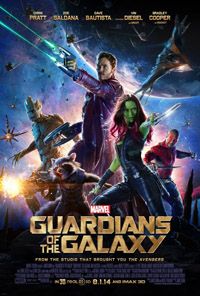 The 2015 Oscar Nominations were announced today, and VanArts is proud of our graduates who got to work on the animation and visual effects that made these movies recognized! 
BIG HERO 6 (Best Animated Feature Film)
Rahul Dabholkar
HOW TO TRAIN YOUR DRAGON 2 (Best Animated Feature Film)
Rohan Oka
GUARDIANS OF THE GALAXY (Best Visual Effects)
HarshDeep Borah, Simon Butler, Melaina Mace, Vikas Ganer, Andrea Giordano, Shane Wicklund, Prashant Raj, Alex Reinach
X-MEN: DAYS OF FUTURE PAST (Best Visual Effects)
Alex Reinach, Boon Hoe Law, Samuel Simanjuntak, Yoan Souligoux, Stacy Fish, David Lavoie, Rohit Nayak, Johnson Chuang, Carlos Guillen
CAPTAIN AMERICA: THE WINTER SOLDIER (Best Visual Effects)
Vikas Ganer, Lionel Heath, Alexis Chapman
Good luck to our grads on Awards Night (Feb. 22)! 

Want to see your name in the movies?
Contact us today to audit a class >>