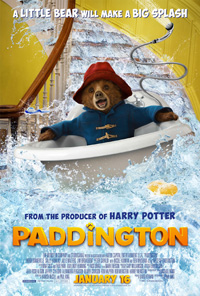 Did you see PADDINGTON this weekend? If so, you would have seen the work of three amazingly talented VanArts graduates in Animation, Game Art & Visual Effects who helped the little bear make his big splash onto the screen, and #2 at the weekend box office. 
Sam Osborne is a Compositor at Framestore London, who has worked on over 25 feature film & television titles, including GRAVITY, CHRONICLES OF NARNIA, THE DARK KNIGHT, SHERLOCK HOLMES and many more. 
Harshdeep Borah is a Lead Modeler also at Framestore London, with credits on GUARDIANS OF THE GALAXY and the upcoming feature PAN, plus experience working at Lucasfilm Singapore, Redtribe Games and Electronic Arts on several video game cinematics. 
...and Niña Laureles is an FX Technical Director at Framestore Montreal, who has worked on films such as the upcoming JUPITER ASCENDING, EDGE OF TOMORROW, ELYSIUM, DRACULA UNTOLD and many more at Rhythm & Hues, The Embassy, Rainmaker Entertainment, and Method Studios. 
Congrats Sam, Harsh and Niña on another successful project! Keep doing VanArts proud! 

Want to see your name in the movies? 
Check out our Taster Class for Animation, Game Art & Visual Effects on February 7th or Speak with Admissions today!