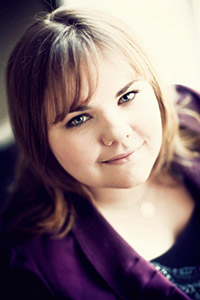 Our students come from far and wide to study at VanArts, and it's always exciting to see where they end up after leaving our nest. For some of them, the artistic road to success has led to our friendly next-door neighboring town of Calgary, Alberta.
Jennifer Llewellyn grew up surrounded by art in Winnipeg and was supported by a creative family who encouraged her to pursue her dreams. Today she is the Founder of LightBox Entertainment, which started as a freelance business and quickly grew into an incorporated contract team for animation, illustration and games.  But this all started with the Animation Program at VanArts, so we will let Jenn tell her story…
"VanArts gave me an incredible foundation on which to build my career, and it was there where I met many of the colleagues and friends I still have today. From passionate instructors like Charles Phillips in the animation program, that continued passion to learn and teach daily is what fueled my education and will last a lifetime. 
While wrapping up my studies at VanArts, I started my career doing shift work at Bardel Entertainment, giving me the chance to work long hours with other animators and directors. Since then, I have worked with clients such as TreeHouse, HBO Comedy, Corus Entertainment and others on multiple TV series, animated shorts, children's books, print and 200+ game titles (don't let that freak you out…iOS games are much smaller than console games). I've had the chance to work with iconic characters like Strawberry Shortcake and Olivia, and most recently with Linda Jones Clough and the Chuck Jones family on some limited-edition artwork for Warner Brothers. That was a huge honor; you haven't received incredible notes on your art until you've worked with this bunch! 
Over the years I've had the chance to wear many hats, as animator, character designer, animation director, and creative director. Without having these positions to build my network, I never would have been able to open my own virtual animation studio. I now get to work from the comfort of home with artists and clients all over the world. 
My advice for students is to keep your passion for learning, know you are in this for life, and don't stay in your basement never showing your artwork to anyone. Show it, take the feedback, try something new, and push yourself out of your comfort zone." 
Jennifer Llewellyn
lightboxentertainment.com
LinkedIn
To hear more from Jenn directly, you absolutely HAVE to set aside some time to listen to her interview on the Pencil Kings podcast. Bookmark it today and prepare to be inspired as she talks in more detail about her journey at VanArts and lessons she's learned as a successful artist.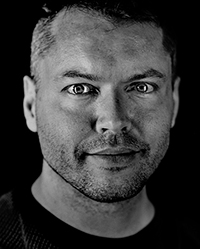 Also living the dream in Calgary is Kevin J. Mellis, a graduate of our Digital Photography program who came to us after working in the social work field for approximately 20 years. Today, Kevin is a registered member of the Canadian Association of Professional Image Creators (CAPIC) and the Master Photographers of Canada (MPOC), having built a list of clients and award wins in industrial, commercial and fine art photography. 
In Kevin's words, "Before coming to VanArts I didn't really conceptualize how complex the international photography world was, so I took lots of time to reflect on my goals and objectives. The slogan I adopted for moving forward was: WE ARE THE RESULTS OF OUR OWN THOUGHTS AND ACTIONS. 
While I've been continuing my studies towards a Masters of Fine Art at University of Calgary, I have been published in several magazines both nationally and internationally and won several photography awards. My most recent award was from the New York City International Photography Festival in the Student Fine Art category. I am currently exhibiting in the University of Northern Colorado, and in May 2015 I will have my first group show in Toronto's Scotiabank Contact International Photography Festival. 
There is no quesion, my artistic practice would NOT be where it is today if I had not attended VanArts. They absolutely solidified my artistic foundation."
Kevin J. Mellis BACYC, BSW, MSW, RSW – MFA Candidate 2015: University of Calgary
Canadian Fine Art Photographer – Calgary, Alberta
Registered Member of the Master Photographers of Canada (MPOC)
kevinjmellis.com
LinkedIn
Facebook
Instagram
Twitter
 
If these stories from our graduates have inspired you enough to follow in their footsteps, CONTACT US TODAY to get started on your own journey.
Better yet, if you are in Calgary or Edmonton, come out and see us this weekend for our FREE INFO SESSIONS!