It's been that time of year again, when our menagerie of creative minds gets into the Halloween spirit at our campus!
Landing on a rainy Monday this year didn't stop our students and staff from taking a moment in the day to gather in our photography studio for candy, music, fun photos and a contest for the scariest, funniest and most imaginative costumes…not to mention breaking out into the Thriller dance.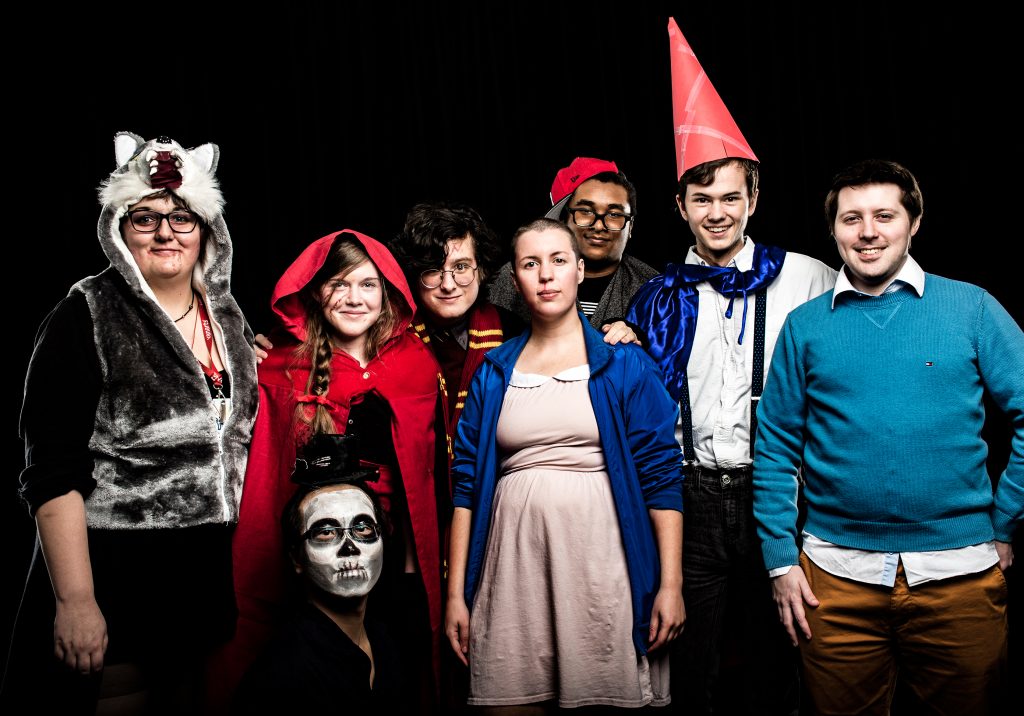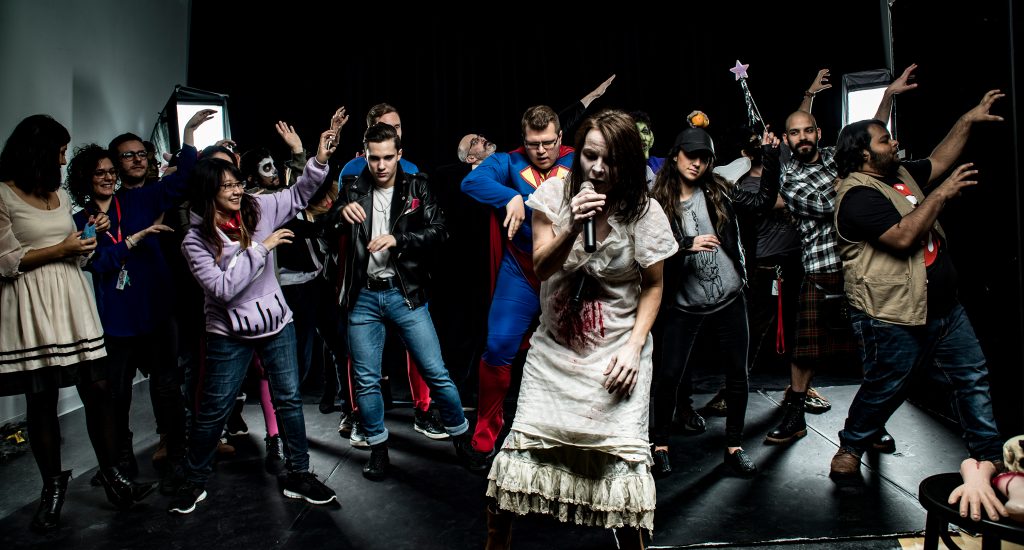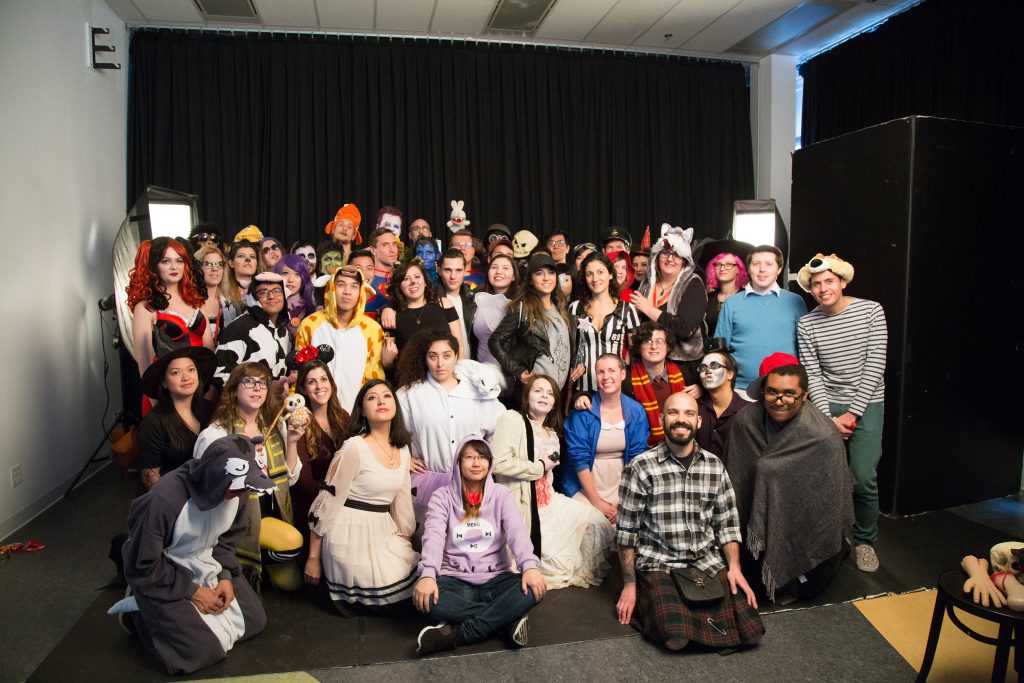 Many thanks to our Photography department for setting up our photo booth and taking some AMAZING pictures! Check them all out here – if you dare!