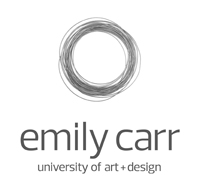 VanArts is proud to announce a local degree pathway with Emily Carr University of Art + Design, for transfer to the Bachelor of Media Arts (BMA) Animation Major degree program!
VanArts graduates from 2D or 3D Character Animation may apply as transfer student candidates to Animation Year 2. This provides students the opportunity to complete a professional diploma from VanArts, and a bachelor's degree from Emily Carr University in 4 years. For international students, there is the added benefit of post-graduate work permit access after completing their bachelor's degree from Emily Carr. 
Emily Carr University has been ranked as Canada's Top University for Art & Design, and enjoys a rich 90-year history of preparing students for a life in the arts. This is our third local degree pathway after Fairleigh Dickinson University and University of the Fraser Valley. Additionally, VanArts has university partners with Degree Pathway opportunities in the USA, UK, Australia and New Zealand. 
Questions about degree pathway options through VanArts? Contact Us today!