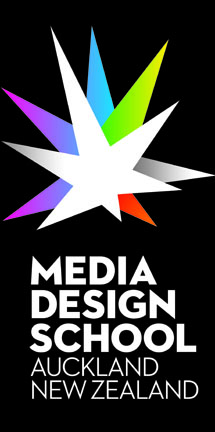 VanArts is pleased to announce our new articulation and degree pathway partnership with Laureate University's Media Design School in Auckland, New Zealand.
Through this articulation, graduates of our diploma programs in 3D Character Animation, Game Art & Design and Visual Effects can receive academic credit to transfer directly into their 3rd and final year of a Bachelor of Art & Design or Bachelor of Creative Technologies.  This means a student can earn a professional diploma from one year at VanArts, followed by a BA degree after one more year in New Zealand. 
Upon receiving their degree, they may also be eligible to apply for a work permit.  Media Design School is one of the top graduate employers for WETA Digital and they have an overall 90% placement rate for industry employment, including close relationships with local studios Oktobor Animation, Sidhe and Gameloft.
Entry Criteria for the articulated degree program is:
Successful completion and pass of designated program of study at VanArts
Transcripts from studies at VanArts
Presentation of final portfolio
A 2500-3000 word research essay to demonstrate education and written ability to be successful in a third-year degree class
For more information, visit www.mediadesignschool.com or contact us for more details. You can also visit our Degree Pathway Partnerships page for an overview of the articulations we have with different universities.