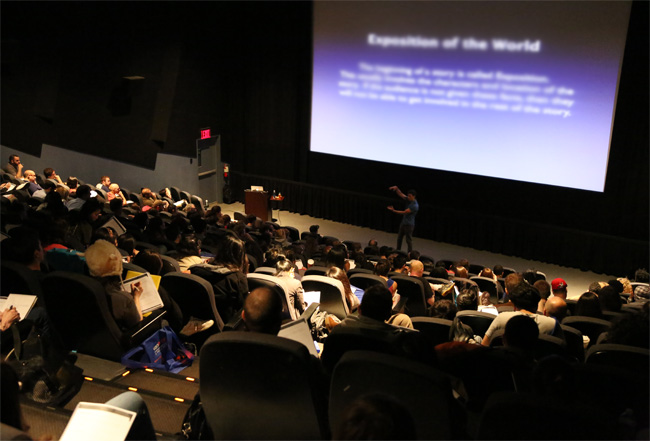 VanArts returned to New York City from June 14-16 to host a special Story, Character Design and Animation Masterclass featuring instructors from Pixar Animation Studios.  While this event has been hosted in cities all over the world for the past 5 years as a 2-day class, this special class in NYC was the first time hosting a 3-day class!
Friday and Saturday featured full day workshops and lectures on Animation (by Directing Animator Andrew Gordon) and Story Development (by Story Supervisor Matthew Luhn).  On Sunday, the additional day was an exclusive presentation on Character Design with Production Designer Ricky Nierva.  All three instructors gave practical instruction and shared stories about their combined experience working on every feature at Pixar, including the brand new Monsters University.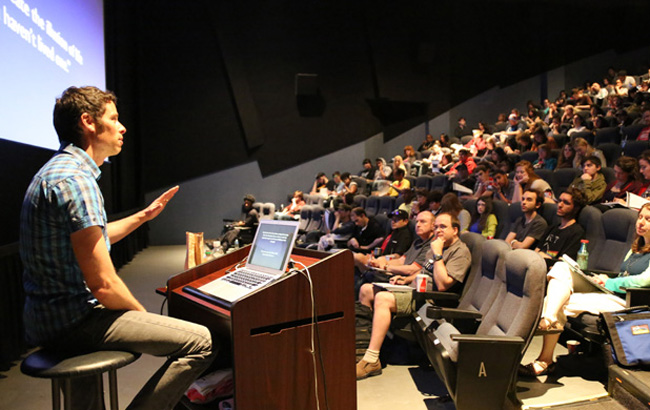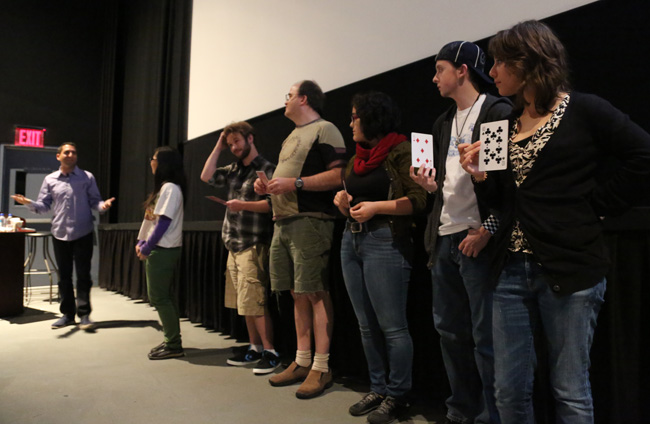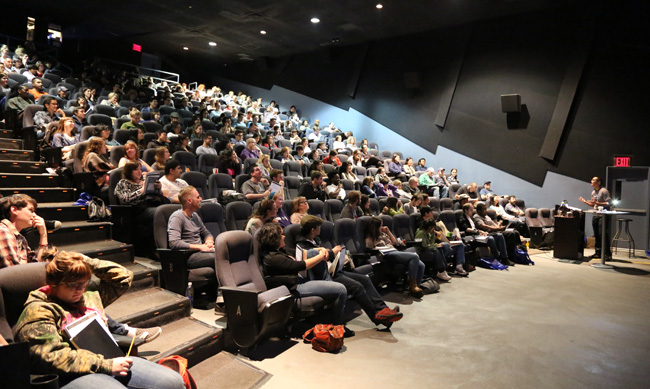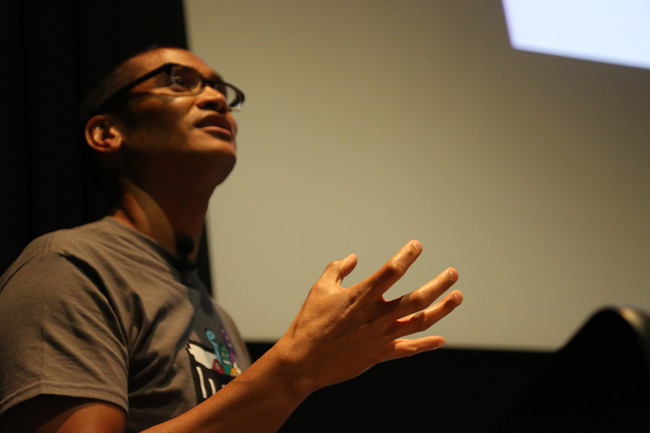 The packed event was well attended by over 225 students, industry professionals and enthusiasts for animation, filmmaking, writing and design. The energy in the room each day and comments of praise and excitement from all who attended was infectious, as conveyed by one such comment from an attendee: "Thank you to all who made the last three days so worthwhile. We learnt so much, in a professional and well organised environment in which instructors, teachers and participants all engaged beautifully together. I feel so much more confident in what I am doing as a writer and on my story team."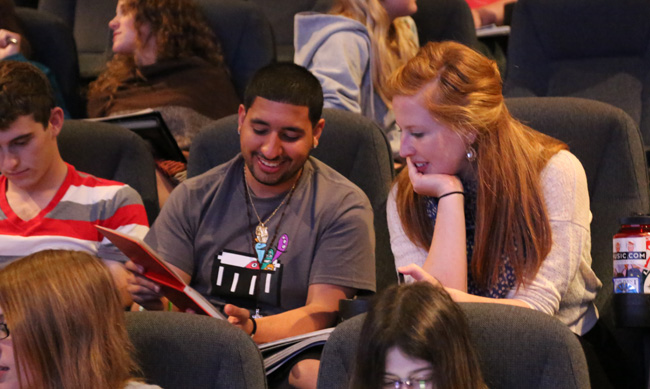 Check out these comments by students from the NYC Masterclass…
The last class for this year in our 2013 tour will be in San Diego, CA on July 26-27.  Register now before it's too late!