Working in Features Right Out of School
This spring, VanArts was thrilled to be giving a shout-out to our 3D Character Animation students hired by Vancouver's Nitrogen Studios just weeks before their graduation to work on Seth Rogan's adult animated feature Sausage Party. The film finally hits the silver screen this Friday.
Our students who were hired fresh out of the gate worked alongside other recent and seasoned graduates from Animation, Game Art & VFX for a grand total of 17 VanArts alumni: David Lavoie, Aldo Scarella, Avril Villodres, David Dick, Kristy Osten, Vadim Shlompher, Stacy Fish, and (pictured here) Edgardo Ulloa, Adriana Soto, Jose Mireles, Tuan Anh Trinh, Laura McColm, Hao Wang, Wiley Townsend, Anurag Jadhav, Prasad Thangeti and  Mykie Yatco.
Continuing a Career in Animation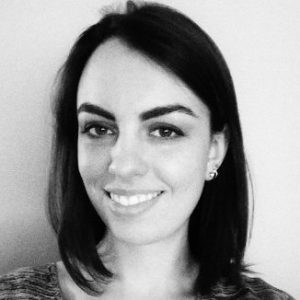 After wrapping on Sausage Party, many of these grads have been hired at other studios including Rainmaker Entertainment, ICON and Goldtooth Creative, while others like Laura McColm are still working at Nitrogen on the next show to add to their resume.
Of her experience at VanArts, Laura shares with us, "I am so pleased that I chose to study at VanArts as the experience far exceeded my expectations. I benefited greatly from the small class sizes and especially how the teachers made the learning fun and interesting for us.
With the help of my teachers I was delighted with the ease of my transition to the industry; it's both the support and the the tools I learned at VanArts which gives me confidence in my career ahead. I am forever grateful!
I wish the same success to all those who wish to pursue a career in the arts and I would recommend VanArts to anyone!"
-Laura McColm
3D Character Animation
Class of 2016 – Junior Animator at Nitrogen Studios
Animated in Vancouver
2016 has been an amazing year for animation at the box office! Vancouver continues to be the #1 hub for animation production with more and more TV series, NetFlix shows and features in the months to come.
Keep watching for our VanArts alumni in the credits of these shows, and start your application now to join the next batch. It's a great time to be an animator!