Recognized for Excellence in Visual Effects
VanArts is thrilled to give a shout-out to two of our esteemed graduates in Animation & Visual Effects who have been nominated in the 17th Annual Visual Effects Society (VES) Awards!
The ceremonials are taking place on February 5, 2019 at the Beverly Hilton Hotel in Beverly Hills, CA, honoring the best VFX work of the year and the hard-working artists who bring these visions to life on the screen.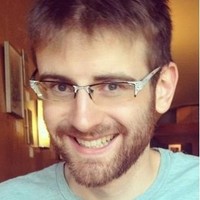 Paul Zeke – Character Animator, Image Engine
Animation graduate Paul Zeke (Class of 2007) is nominated* for Outstanding Animated Character in an Episode or Real-Time Project, with the team that created the humanoid on Lost in Space at Image Engine. Since graduating, he has worked for several local studios such as DHX, Bardel Entertainment, and ICON Creative, in addition to directing his own independent films. Paul's credit list in character & effects animation includes TV series All Hail King Julien, Slugterra, Goldie and Bear, Monsters vs. Aliens, and feature films Power Rangers, The Prophet, and Logan.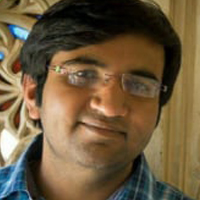 Harsh Mistri – FX Technical Director, Digital Domain
Visual Effects graduate Harsh Mistri is nominated for Outstanding Created Environment in a Photoreal Feature, with his team from Ant-Man and the Wasp (Journey to the Quantam Realm). Harsh came to VanArts in 2010 from Ahmedabad India at the age of 19, and has since enjoyed working at Method Studios and Sony Pictures Imageworks before his current position at Digital Domain (DD). With a credit list that includes The Maze Runner, Allegiant, Fantastic Beasts, Spider-Man: Homecoming, Thor: Ragnarok, Deadpool 2, The Christmas Chronicles, and much more under his belt, he has also recently taught Houdini in our Visual Effects program. (Harsh's passion for VFX is clearly contagious, as his wife Deepika is now taking the program as well!)
*Post-ceremony Update: Paul Zeke and his team WON the award!!!
Congratulations guys! Keep up the good work!