VanArts is pleased to give a shout-out to our graduates in Game Art & Animation who flew to Paris, France for the IA Magazine Master League Finals & Semi-Finals! This was an international digital art competition for speed-sculpting and speed-painting, sponsored by I.A. Magazine.
Our esteemed alumni who ranked high in the rounds were Thomaz Magno (3D Animation, 2011) and Yosuke Suzuki (Game Art & Design, 2016). Thomaz, a semi-finalist in the speed-painting competition (placing third), is a concept artist from Brazil who has worked for ICON Creative, Titmouse Studios and other various clients in Vancouver and beyond. (See his speed-painting process here) Yosuke, from Japan and a finalist for speed-sculpting, just graduated from VanArts and was actually flying back to Vancouver from Paris during his graduation ceremony!
Yosuke made it all the way to the finals, was flown by IA Magazine to Paris and got to compete in front of a live studio audience, coming in second. This was a great opportunity for both graduates to have made it this far, and they came away with prizes and a golden opportunity to "Z-Brush elbows" with giants in the industry. Both of them received personal accolades for their work from major players and judges from the event, which also included a masterclass and showcasing of many new technologies for digital art.
In Yosuke's own words, "I did my best and don't feel let down, because I got great meetings and feedback from brilliant artists at the I.A. Masterclass. This is going to make my work even better than before and I'll be back next year!" And Thomaz says, "Seeing the celebration of our craft in a city like Paris was exciting, and seeing artists take the stage to share their experience was really inspirational."
Congratulations guys!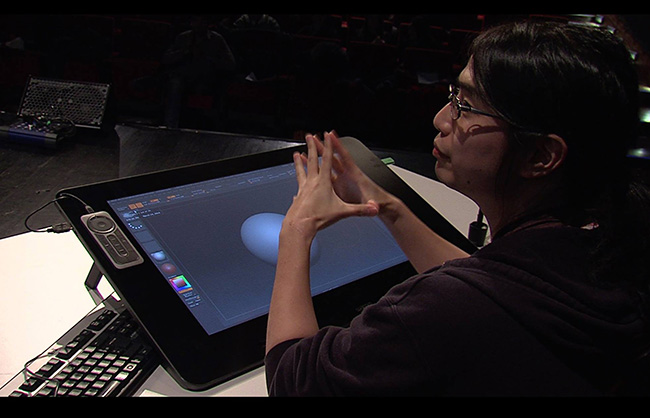 Yosuke Suzuki at the I.A. Master League Finals (above and below)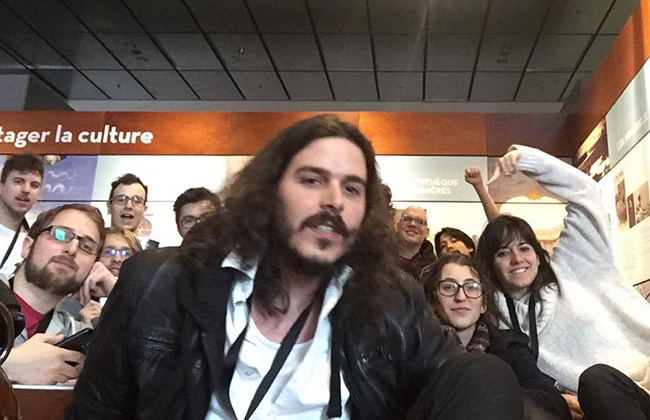 Thomaz Magno poses with the new friends he made in Paris!
Find out more about the IAMAG Master League here >>
Ready to turn your creative bent into a career? Contact Us today to get started.