VanArts Photography Alumni Give Artist Talks at CAPTURE 2019
Our own Professional Photography alumni Andrew Legere and Rodrigo Tomzhinsky are speaking and presenting their work this weekend at the Capture Photography Festival here in Vancouver. Andrew hails from Alberta while Rodrigo comes from Brazil, and both are establishing themselves locally as emerging fine art photographers.
The two of them are presenting a talk on Photographing People on April 14th, and Andrew will be speaking on his current exhibition Anomalous Experience on April 13th. (The exhibition itself runs April 11-17.)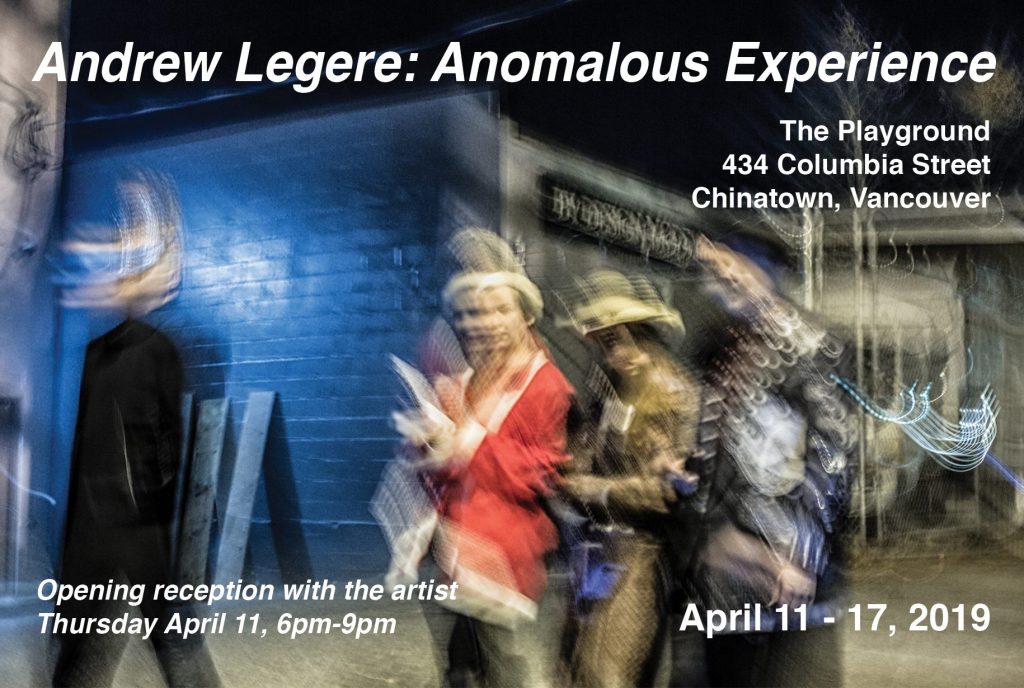 Launched in 2013, the Capture Photography Festival is Western Canada's largest lens-based art festival. Ian McGuffie, Head of Photography at VanArts, has been involved on the festival board since its inception, so we're thrilled to see our own alumni being featured!
Here are exact times and dates for our alumni's artist talks, and you can check out the rest of the festival schedule at capturephotofest.com
Andrew Legere: Anomalous Experience
Saturday April 13
4:00pm – 5:00pm
The Playground – 434 Columbia St. Vancouver
FREE
Andrew Legere speaks about his current exhibition, Anomalous Experience, discusses his process from capture to print, and provides a brief history of his photography.
Rodrigo Tomzhinsky (Tom) & Andrew Legere: Photographing People
Sunday April 14
4:00pm – 5:00pm
The Playground – 434 Columbia St. Vancouver
FREE
Tom and Andrew Legere discuss why they choose to photograph people as well as their methods of abstraction in their photography practices, which are visually very different.