Student Story: Discovering a Passion for Animation – by Natalie Delfs
I discovered my passion for animation when I was really young and would only allow Disney movies to be played in the VCR. It's something I never grew out of, and I kept getting more and more interested in it. Once I learned how to study and analyze animated films, I just knew it was something that I wanted to be a part of.
Once you start a project that you're passionate about, it's so easy to just get completely lost in it. Suddenly you look at the clock and realize you've been working for 8 hours and you don't feel like you wasted a single second.
Pushing to Be Better
I am always trying to get better at what I do, and I am my own worst critic. Sometimes it feels like it's impossible to reach the level that I want to be at, until I look back and realize how much I've already grown and improved. It's definitely the hardest thing, but it's also good for any artist to keep pushing, I think.
Coming to VanArts
I picked VanArts because you get to be 100% immersed in your program. It's incredibly intensive, but it keeps you moving forward. You have no option but to keep up, and the fast paced environment is something that I knew would keep me motivated.
My favorite thing here at VanArts would definitely be the staff. We have incredible teachers that are consistently pushing and motivating us to do our best. They have impressive resumes of experience from places like Disney, Dreamworks, Sony, MPC and Industrial Light & Magic, yet they are the most down-to-earth people you could ever want to meet. It's exciting to be learning from people who are so happy to be sharing their knowledge with you and who want to see you succeed.
Looking Towards the Future
I think this program will definitely help me get my foot in the door whichever direction I choose to go. On one hand, if I start working right away in the animation industry, it will definitely be thanks to this school and the teachers who have taught me so much in such a short amount of time. On the other hand, if I decide to get a degree, VanArts has partner universities where it would be much easier to transition into a longer program, and I know I would enter my further studies prepared.
In 10 years, I will be completely happy if I'm working in TV animation, but I hope to have acquired enough skill and experience to have worked on at least 1 feature film by then.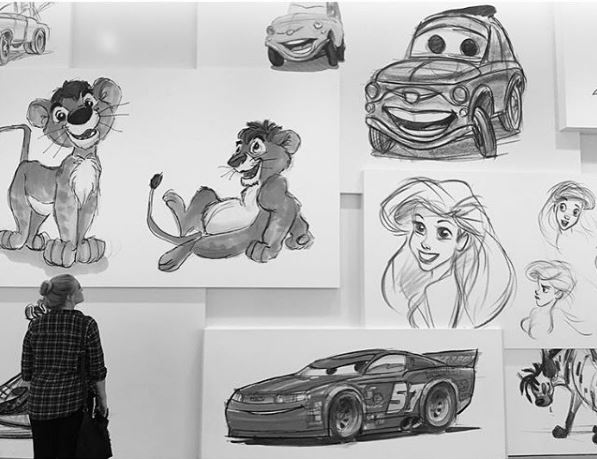 Natalie Delfs came to VanArts from Tucson, Arizona to join our 3D Character Animation program. Thanks Natalie for sharing your story and experience with us!
If you are ready to start your own story, Contact Us today about auditing a class or start your application now.