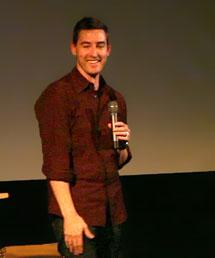 This past weekend on September 28-29, VanArts concluded the 2012 tour of the Story & Animation Masterclass in our own city of Vancouver, to a sold-out crowd of over 220 participants.  Students and graduates from several art colleges & high schools, industry professionals and animation/story enthusiasts packed into the Goldcorps Centre for the Arts at Simon Fraser University for two full days of inspiration & instruction.
Our main speakers were Head Story Artist Matthew Luhn and Directing Animator Andrew Gordon of Pixar Animation Studios in Emeryville, CA,  in addition to special guest speakers Dylan Brown (Creative Director of Pixar Canada, pictured on left) and Ricky Nierva (Production Designer at Pixar – Emeryville).
A networking reception was also held at the VanArts campus on Friday evening, and a great time was had by all!  Big thanks to everyone who made the 2012 Masterclass Tour possible!

Check out more photos on Facebook >>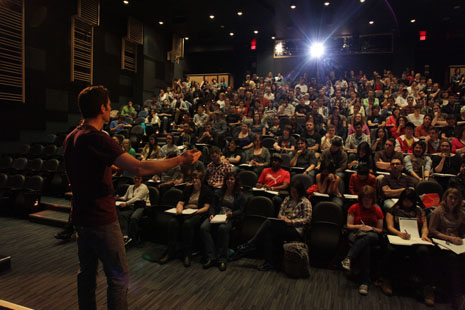 Pixar Story Artist Matthew Luhn speaks about powerful storytelling.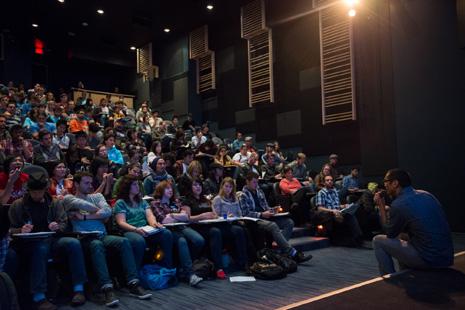 Pixar Production Designer Ricky Nierva answers questions from the crowd.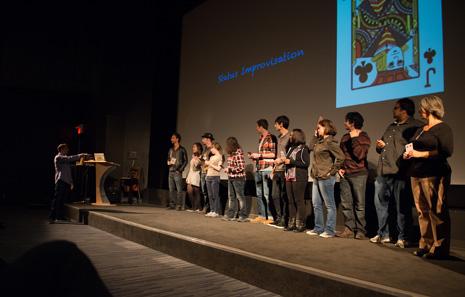 Pixar Animator Andrew Gordon directs an improvisation exercise on Animation Day.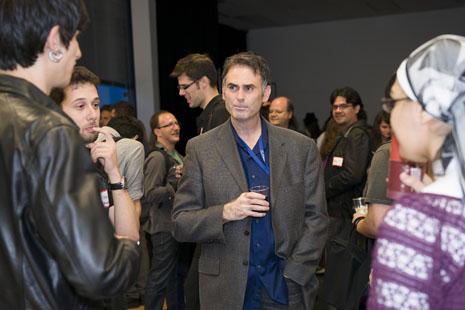 Masterclass attendees chatting at Networking Reception with Mark Pudleiner (Dreamworks, Walt Disney Studios), Senior Animation Instructor at VanArts