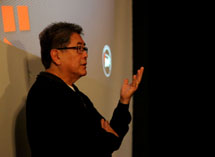 VanArts was very honored to receive a visit today from Ken Maruyama, VP of Recruiting & Academic Relations at Sony Pictures Imageworks in Los Angeles, who came to Vancouver and spoke to our students in Character Animation, Game Art & Design and Visual Effects.  Ken gave a presentation about story development, education, demo reels, portfolios, and the IPAX Internship Program at Sony, and answered students' questions about how to break into the industry and what it's like working in production.  There are many exciting developments at Sony, including their own studio here in Vancouver, where features like Hotel Transylvania and The Smurfs were produced.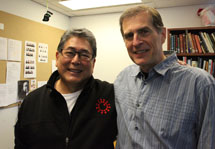 Ken Maruyama previously worked for nearly a decade as Director of Animation and Creature Development at Industrial Light & Magic, where he worked with our Head of Animation Wayne Gilbert (pictured at left) and our Head of Games/VFX Wade Howie. Ken has been at Sony Pictures Imageworks since 2005, serving as Director of Digital Production and Artist Management/Animation before moving into his current role.  
Thanks Ken for visiting VanArts and inspiring our students!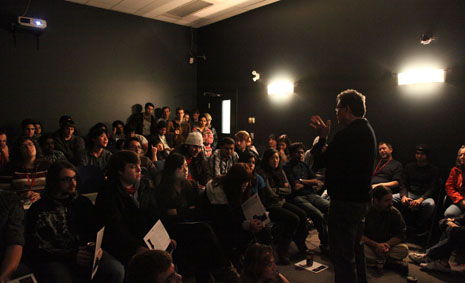 Related Stories: 
VanArts Grad from Sony Imageworks visits VanArts >>