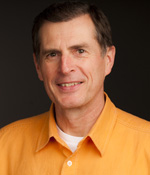 Force verses Form, an animation-related podcast, has featured an interview with our Head of Character Animation, Wayne Gilbert.  The podcast is led by Animation Mentor graduates Charles Spencer, Faisal Naqvi, and Thomas Qui Nguyen. They asked Wayne to talk about his career, his education, his views of educating the animators of tomorrow, and much more.
Wayne Gilbert's animation career spans 35 years; he has two Clio awards and has worked on productions ranging from commercials, television to feature films like Star Wars, Mummy 2 and award-winning video games. Wayne has worked for Disney, Industrial Light & Magic and Electronic Arts where he worked as Senior Animation Director on the award-winning games Skate and Skate II.
Click HERE for the official page to listen in or download the podcast.
Click HERE for a Featured Animation Mentor video interview with Wayne.