On Tuesday, November 18, 2008, our special guest Jerrica Cleland gave a lecture on Visual Storytelling to our animation students. Jericca worked at Pixar Animation Studios for 6 years, designing the filming and staging of Toy Story 2 and Finding Nemo, and Vanguard Studio's Space Chimps. She is now a writer/director/cinematographer working in Vancouver.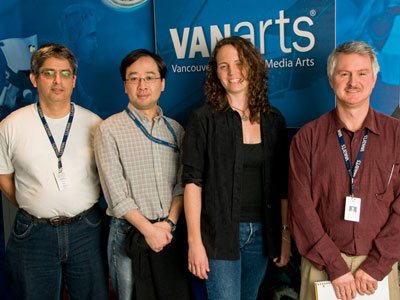 Left to Right: VanArts animation instructors Gerard De Souza and Lawrence Wong,
special guest Jericca Cleland, and 3D Animation Department Head Calvin Leduc.