Follow Your Dreams
If you have a dream goal, keep chasing after it! This is exactly what VanArts Professional Photography graduate Kelsey Hale has done, following her passion for fashion photography.
As a student, Kelsey surrounded herself with fashion magazines, dreaming to be a part of that industry. Since then, her career has taken her from Vancouver to New York City and finally to London UK, as a studio manager for one of her heroes, fashion photographer Charlotte Wales.
Kelsey shares with us how her journey unfolded after graduation…
Getting Started
Upon graduating from VanArts with Honours, Program Director Jeff Bell helped me secure a position at the local retail company Aritzia. For the next three years I worked in-house as a Retoucher and Post-Production Coordinator. My role consisted of photographing products, producing social media content, retouching images and dealing with all imagery throughout the company, including eCommerce, editorials, lookbooks and various campaigns.
It was a fairly demanding role, and after three years I felt that I may be ready for a change. After much thought, I met with VanArts instructor Christopher Morris, who gave me the inspiration I needed and convinced me to start shooting for myself again. I began doing creatives with full teams and I assisted on weekends for many Vancouver Photographers, including Adam Blasberg and Philip Jarmain, who were all connections I had made through my time at VanArts.
Once I had built a more substantial portfolio, I left Artizia and was contacted by Alan Chan who was the Visual Art Director at Kit and Ace. He offered me a position as a Catalogue Photographer. In that role, I photographed and retouched the eCommerce photography along with several other small campaigns.
Making Connections
I first met Charlotte Wales while I was still working for Aritzia. She came to shoot an editorial and I was able to assist her. I contacted her after I left Aritzia, and she gave me the opportunity to go to New York to assist her in June of 2016 for a week. By the time I was back on the plane she had offered me a full-time position as a Digital Tech/Studio Manager. I packed my life up in Vancouver and arrived in New York the following September.
Travelling the World
Since then I've flown to Paris, London, South of France, Milan and a few other places. We have worked for many clients, such as Chloe, Area Studio, Louis Vuitton, NARS, Calvin Klein, Dior, Vogue US, Vogue Paris, British Vogue, Dazed, POP, M le Monde and many more!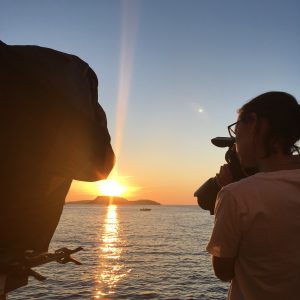 After nearly a year of working for Charlotte, she decided to move back to her home of London, England. She asked me if I would consider moving with her and after much deliberation, I realized I couldn't pass up the opportunity to continue assisting and learning from her. Working with Charlotte has taught me a tremendous amount about what it takes to be a Photographer day to day, the ins and outs of the industry, and how video is playing an increasingly important role.
I believe assisting is a great way to take your career to the next level. The most important thing I took from photography school in addition to a solid foundation of skills, was the network of people I had the opportunity to meet, of which several have developed into important career relationships.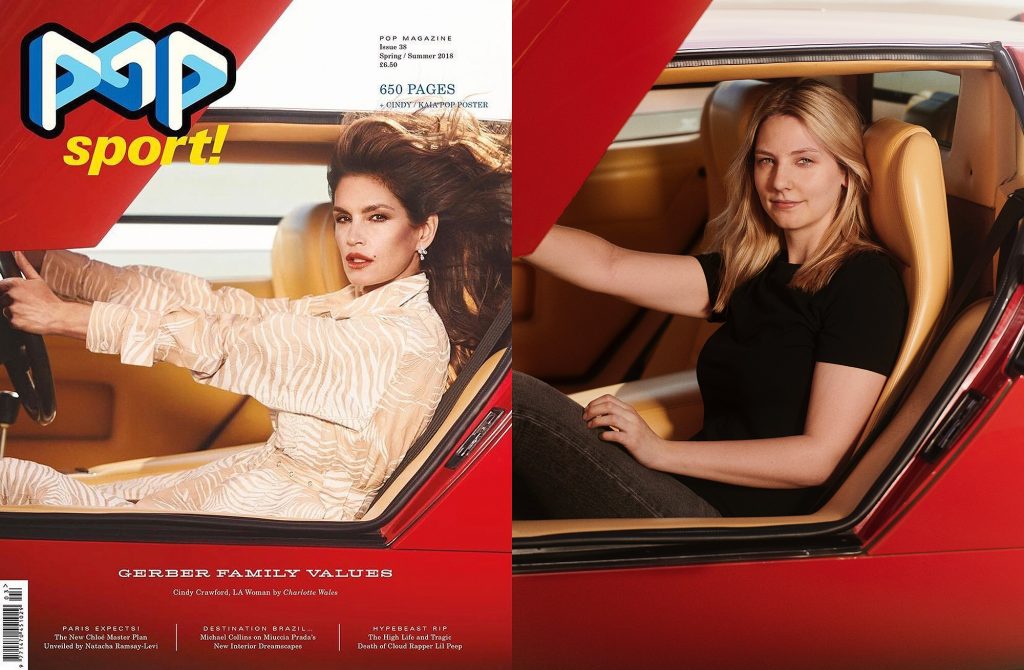 Congratulations Kelsey! Keep doing us proud and enjoying your career!
For more on our Professional Photography program, click here or contact us today!