Staff and faculty from our Digital Photography Department recently had an exciting opportunity to be involved with Vancouver's Streetohome Foundation (www.streetohome.org), a local organization with a plan for tackling the problem of homelessness in our city.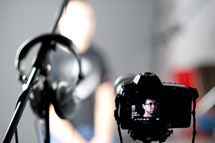 Involvement with the project started when our instructor Adam Blasberg proposed the idea of assisting a local charity with some headshots and video footage for their annual report. He connected our Program Manager Christa LeCraw and Studio Manager Jeff Bell with Streetohome's Communications Director Nicole Adams, and they arranged to take on the work in conjunction with Identifyphoto.ca and Vancouver Photo Workshops, coordinating the shoot with VPW's Marc Koegel to be done at their studio.
Our team shot video interviews and portraits with many stakeholders of Streetohome over the course of a day. These included President and CEO Dick Vollet, board members such as former Vancouver Mayor & BC Premier Mike Harcourt and clients of the support services they provide, including Royal Howlett.
They enlisted the services of our own Scott Hastings to handle the DSLR video shooting, sound and editing, while Jeff Bell shot portraits. Also called upon were two graduates of our Digital Photography Program, Evren D'Souza and Eric Dreger, to assist on the day of the shoot. Eric went on to document the Homeless count and other events for Streetohome as their photographer.
Finally, we were privileged to host the preview of the Annual Report video in VanArts' own top-floor theater space.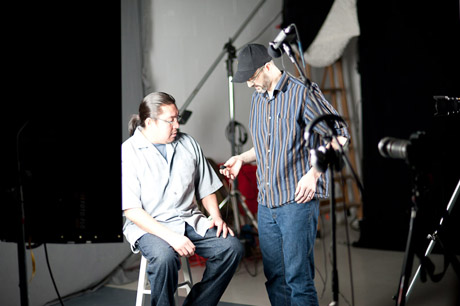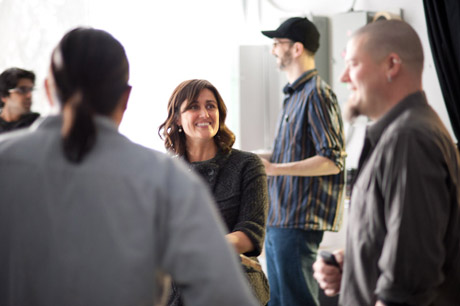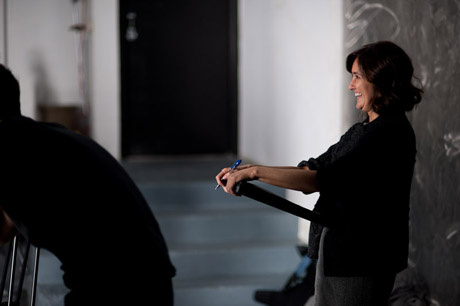 (Photos by Jeff Bell)
Special thanks to Scott for all his hard work for Identifyphoto.ca and especially Streetohome for allowing us to be part of this project.
www.streetohome.org
www.identifyphoto.ca
www.vancouverphotoworkshops.com
www.ericdreger.com
www.evrendsouza.com
www.adamblasberg.com