At VanArts we love hearing stories and getting e-mails from our graduates to see what projects they are working on as their careers unfold. Here are a few examples of what our Digital Photography grads have been up to lately…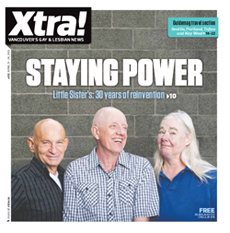 Our own Program Assistant Belle Ancell has been recently hired as a freelancer for Canada's Gay & Lesbian newspaper Xtra West, and just had her first cover photo published for a featured article on Vancouver's Little Sister's bookstore.  Her blog states that she feels "like a giggly school girl" at this great opportunity. 
Check out more of Belle's work at belleancellphotography.com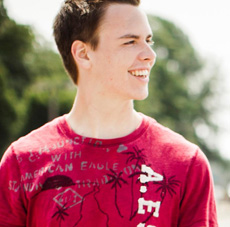 Taylor McBride, our youngest graduate to date at 18, has been hired as a retoucher for event photography by The Collective You, and also as an intern with Steve Kirby at The Image Lab. Taylor has had the opportunity to work on massive campaigns for clients including Miller Beer, Esso Gas and Nike, and to work alongside other artists like Phillip Jarmain. 
In Taylor's words, "I would not be where I am today without going to study at VanArts. Thank you for all your support over the year!"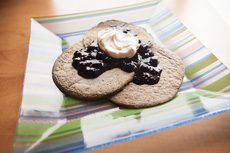 Chena San Martin, one of our graduates from Mexico City, has her photography featured in a new book which just launched here in Vancouver, Love & Cooking: The Erotic Cookbook by writer Tanille Geib. On working with Chena, Geib says on her website, "One can easily be caught up in the excitement that builds once she's developed an image in her mind's eye. This creative energy helps bring out the best in her models who forget themselves and come to share in that moment – a joint venture on either side of the lens."
Of all this inspiring creativity exhibited by our VanArts staff & graduates, Chena herself sums things up perfectly when she says, "The world is full of pictures that I can't stop taking."