Spotting VanArts graduate names in movie credits is like a game of spotting fireflies at night. Another one! Another one! 
As you roam the halls of the VanArts campus, you will find movie posters crawling everywhere, as a shout-out to our hundreds of graduates who have worked on the latest feature films, TV series and video games. More and more of these films are being produced right here in our own backyard of Vancouver, in addition to other studios in the UK, USA and beyond.
Just this week we've put up a new series of posters from recent shows on our 5th floor for these productions:
AVENGERS: AGE OF ULTRON - INSURGENT - JURASSIC WORLD - BIG HERO 6 - SAN ANDREAS - PAN - PADDINGTON - CHAPPIE - STAR WARS: BATTLEFRONT (EA) - TOMORROWLAND (Opening this Weekend!)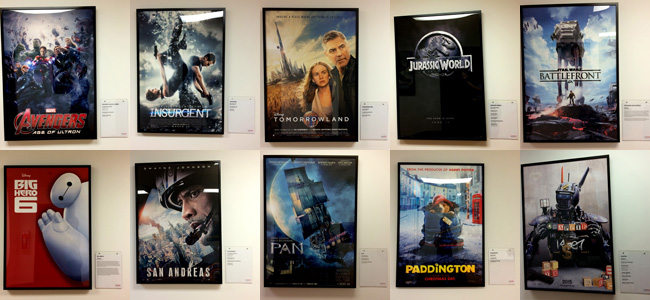 It's a great time to see your name in the movies! 
Talk to us today about free class audits or info sessions near you.