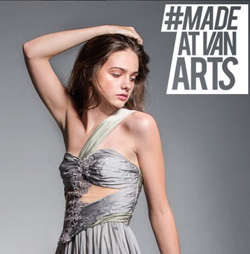 Have you seen this yet? VanArts is excited to tell the world about our new social media movement happening under the #MadeAtVanArts hash-tag on Instagram.
Within this hub of creativity, you will find:
-photos and videos from behind-the-scenes in the labs, studios and classes on location
-candid shots of students working and playing hard
-amazing samples of student work
-profiles of graduates whose careers were also "Made At VanArts"
Keep following #MadeAtVanArts all year round and you will find more surprises, including highlighted posts of the best stuff each week. If you are considering an education at VanArts, it's a great way to peek into the culture of the classroom.