The faculty of VanArts' Acting Department is awesome! They are busy, passionate working actors with a passion for teaching - and their dedication pays off in the hard work of our students. 
Bruce Dawson, who recently directed our students' public performance project SIX at the Havana Theatre (and quite brilliantly, we would say), has been particularly busy with gigs on several local productions.  He's been on set starring in Cedar Cove, iZombie, and in a leading role on the Hallmark TV movie airing August 26: Real Murders: An Aurora Teagarden Mystery alongside Candace Cameron Bure and Marilu Henner. Bruce's wife, our amazing Head of Acting Chilton Crane, has also been busy shooting recent TV movies Stolen from the Womb and Lovers' Leap. Brent Stait is on set for a mystery called Under Fire and TV movie Newlywed and Dead, and Trilby Jeeves has her Fringe theatre show Dusty Shoes opening in PEI this weekend. 

In our Actors' Studio, students are in their final week of classes and have been running auditions, Q&A and industry discussions with legendary local actors and producers, including Aaron Douglas (Battlestar Galactica, The Returned), Julia Benson (Stargate, Cedar Cove, Death Do Us Part), Rob LaBelle (Executive Producer for Motive), Ben Cotton (The Killing, Olympus, Arctic Air), Jane McGregor (Robson Arms, Fargo), Anne Marie DeLuise (Strange Empire, The Killing), Miranda Frigon (Primeval: New World, Heartland, Real Murders Club), and Richard Keats (Arrow).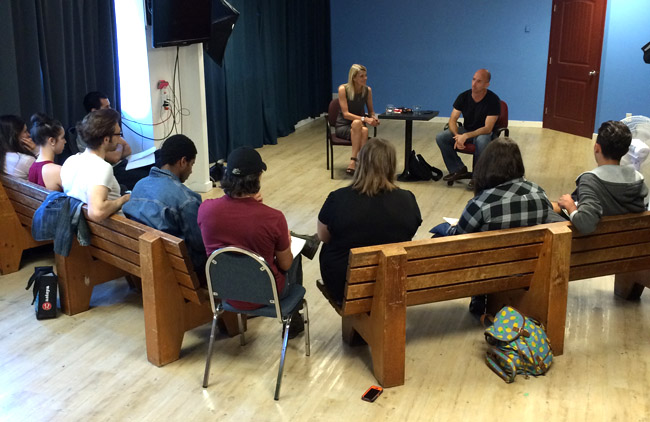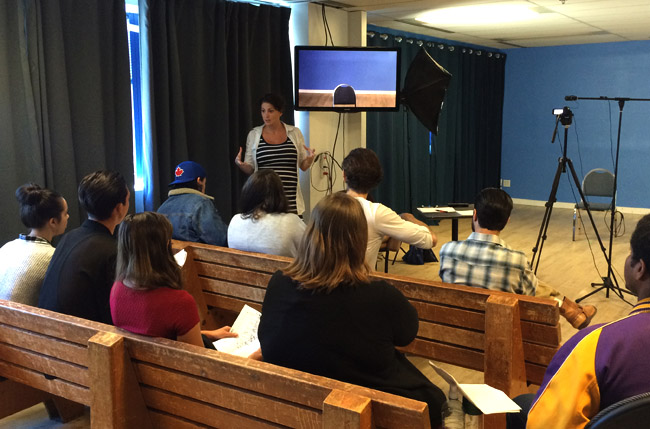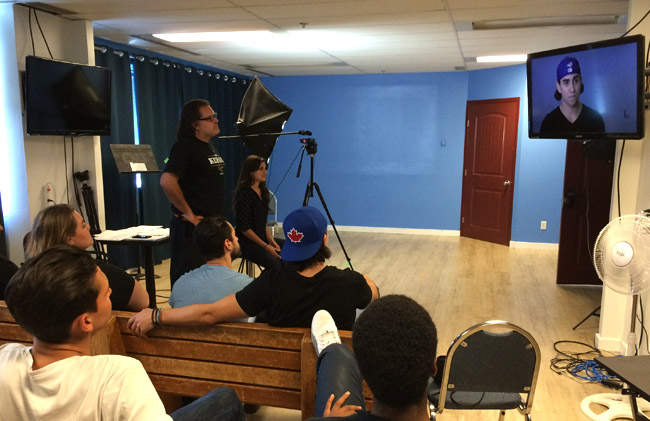 With all of this talent, experience and awesome-ness buzzing in our studio right now, our actors are ready to burst forth in the world's #1 hub for film production – right here in Vancouver!   
Audit an Acting class today to peek behind the scenes!