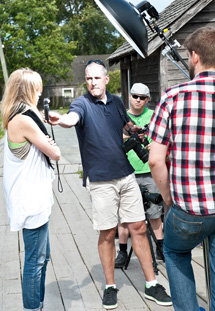 Our junior class of Digital Photography students recently went out to one of our favorite locations last month to work on location lighting with Canon & Nikon speedlights.
The workshops were run through demos and exercises by lead instructor and lighting master Christopher Morris. (www.christophermorris.com)
Great models, great location, great weather, great day!