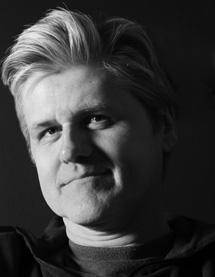 VanArts is proud to announce the addition of Ken Duncan to the Advisory Board for our Character Animation department.
Ken Duncan's career spans well over twenty years in animation production. After attending Sheridan College, he began working in England and Spain where he collaborated on television commercials and feature films starring the French comic favorite Asterix.
Given his desire to focus on character performance, Ken soon jumped to Walt Disney Feature Animation, where the eight films that he worked on as Animator & Supervising Animator produced some of his most indelible character work, such as "Jane" from Tarzan, "Meg" from Hercules, "Belle" from Beauty & the Beast, and "Jafar" from Aladdin.
After Disney, he worked as Supervising Animator of "Angie" on Dreamworks Animation's Shark Tale. He then established a California studio for Reel FX, where he served as Creative Director and Supervising Animator on several projects including TMNT (Ninja Turtles) and The Wild (as co-director for the opening sequence).
Over the course of his career, Ken has been nominated for three ASIFA-Hollywood Annie Awards in the category of "Best Individual Achievement in Character Animation" for Hercules, Tarzan, and Shark Tale. The Visual Effects Sociey also nominated Ken's work on Shark Tale for "Outstanding Performance" and on 9 for "Outstanding Animation in an Animated Feature."
As has been the case throughout his career, Ken's commitment to creating memorable characters continues to propel him forward, this time bringing his love of animation and knowledge of strong character performances to his innovative production house Duncan Studio.
Ken Duncan studio website: www.duncanstudio.com
Ken Duncan at IMDB