VanArts recently hosted a special info session focusing on the booming Animation and Visual Effects industry in Vancouver. With studios like Industrial Light & Magic (ILM) and Sony Pictures Imageworks expanding their local headquarters alongside dozens of others gearing up for more production, it's an exciting time to be looking for the best career training you can get. 
Speaking at the info session were our own Head of Animation & Dean of Faculty Wayne Gilbert and Head of Visual Effects/Game Art Wade Howie. Both Wayne and Wade have worked for ILM and Electronic Arts and provide an excellent foundation of training here at VanArts. 
Also joining us were four of our Animation & VFX graduates who are working locally in Vancouver: 
-James Adkins, VFX artist at Image Engine who has worked on features like Non-Stop, Chappie and the upcoming Teenage Mutant Ninja Turtles
-Simon Butler, FX Technical Director at MPC with credits on Godzilla, Game of Thrones, Edge of Tomorrow and Guardians of the Galaxy
-Suresh Padmaraj, Animator at Pirahna Games who also worked on Godzilla and Maleficent at Gener8 Digital Media Corp 
-Ghaydaa Saleem, Animation Artist at Rainmaker Entertainment with experience working at Bardel (Monsters vs. Aliens, The Prophet) and Sony Pictures Imageworks
A wealth of information was shared at the event, so many thanks to our grads & faculty for taking the time to speak to our guests!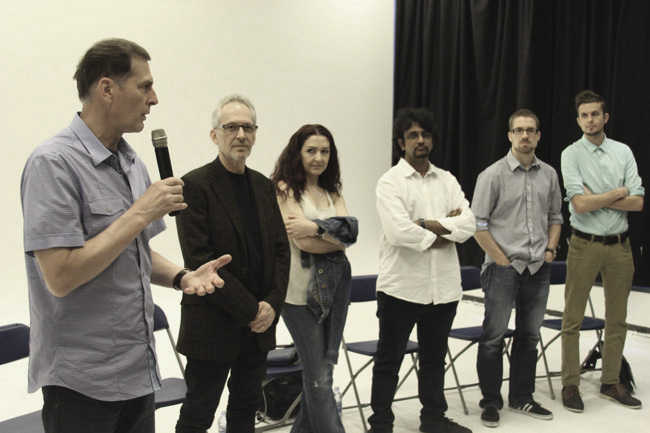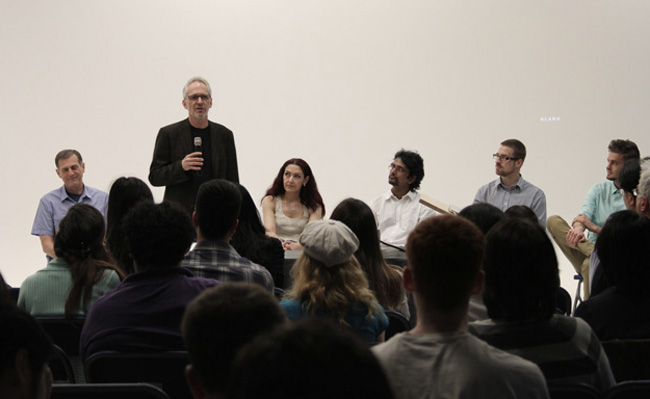 Contact our Admissions Department today for more details on how to get started launching your career into this growing industry! NOW is the time and limited seats are still accepting applications for Fall 2014.