VanArts welcomes many guest speakers from the industries we train for to visit our students on a regular basis. These special guests complement the daily instruction by our industry pro faculty with further insight into what it takes to succeed in a media arts career. 
Most recently, our Broadcasting Department welcomed local radio personality Drex from 99.3 CFOX, who talked about his experiences in radio starting in Australia and the last four years here in BC. He also talked about growing a career in broadcasting and what it takes to be a part of this industry.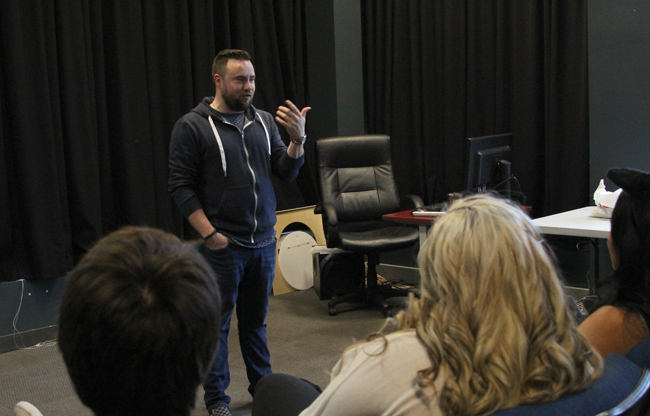 Also in Visual Effects, our senior students were visited by Christopher Anderson, VFX Producer at Method Studios. Christopher has been a VFX coordinator and producer at several studios and many feature films including White House Down, Elysium, Dark Shadows and many more. He gave a presentation about how productions are run in a typical effects house.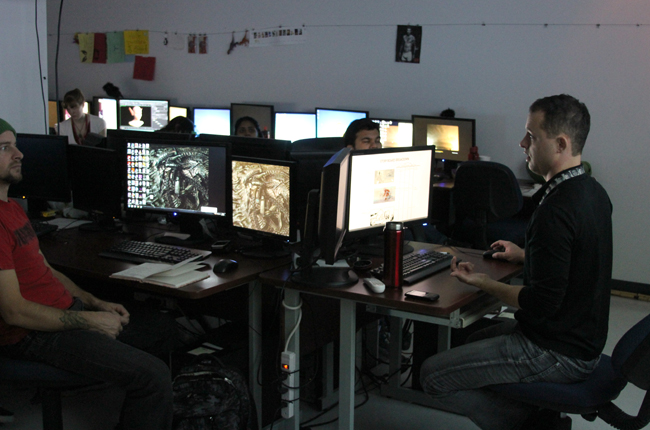 Thanks always to our special guests who take the time to visit us! For more recent guest speaker stories, check out these links: 
City TV's Thor Diakow visits Broadcasting >>
Animation Students Chat with Dreamworks' James Baxter >>
Photographer Greg Gorman visits VanArts >>