Congratulations to our Graduating Class of Fall 2014!
At the Vancouver Playhouse on Sept. 11th, 2014, we celebrated the achievements of graduates in all of our programs: 2D/3D Character Animation, Game Art & Design, Visual Effects, Digital Photography, Acting for Film & Television, Broadcasting and Web Development.  It was our largest grad celebration ever and we are very proud of their accomplishments. Can't wait to see where their careers take them in the future!
View more Graduation photos on Facebook >>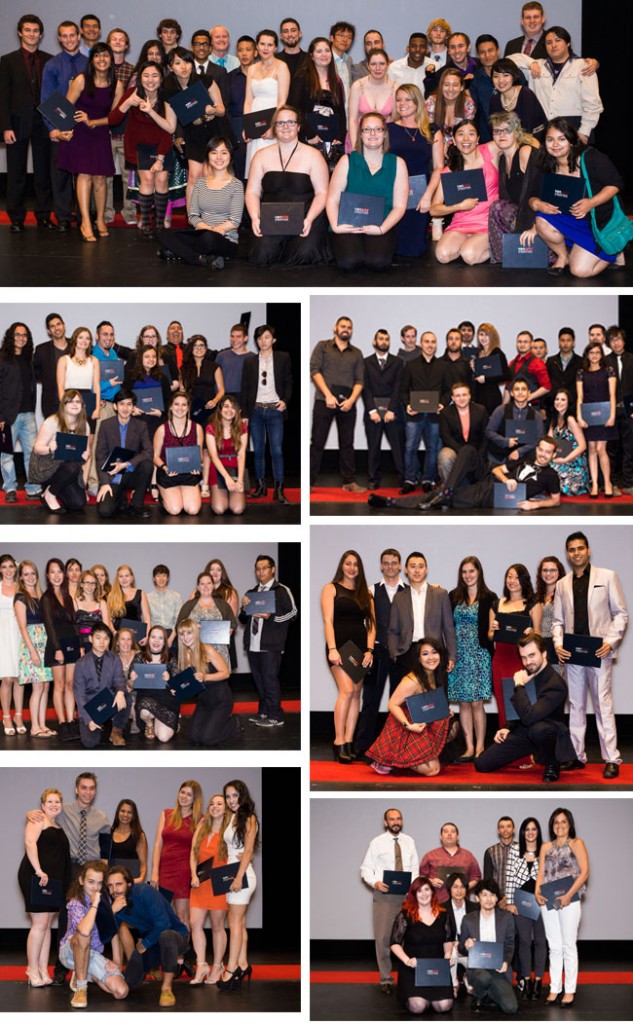 See what our previous grads are doing now and CONTACT US today to audit a class!