VanArts Student Develops Plug-in for Unreal Engine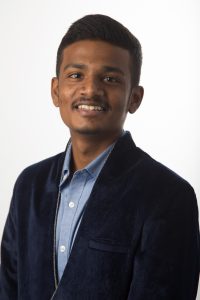 Giridharahn Balajikannan, a senior student from Mumbai India in our Game Art & Design program, is celebrating the news about a plug-in he made for developers using the popular Unreal Engine, now available for purchase in the Unreal Market Store.
Giri's creation is called "Grass", and it allows game developers an easier way to save their work on a game level. Game developers usually require an expensive save system to make sure that the work they do isn't lost in a crash. Giri's Grass plug-in does the same job – at the ultra-low cost of $6.78.
Check out all the details and purchase here. >>
In his own words on the inspiration for the project, "While working on assignments at VanArts, I wanted to find a way to make the saving & loading system less complicated. When I was working on our 3rd Term group project, I decided to streamline the workflow, do all the dirty work ahead itself and package it into a neat plugin which you can build on top of it easily. So one night at 3 in the morning, I picked up a pen and paper and started working out the system. After a couple of weeks into development, it was all good and working so I sent it to Unreal Engine for verification, and they accepted it and put it on their marketplace.
When I started to learn blueprints I had so many doubts, but my VanArts instructor Izmeth Siddeek would clear them out for me and was ready to help anytime. He also encouraged me a lot to work on interesting projects such as this and his motivation and encouragement to my work helped me a lot!"
Earlier in the school year, Giri and his classmates created a video game in 6 days for the Epic MiniJam, yet another example of hard-working innovation at VanArts and a testament to the inspiration our faculty provides for modern game artists & designers.
Check out an extensive video tutorial for Giri's new plug-in below. Congratulations on a job well done!
Contact us today for more information on the Game Art program at VanArts. Applications are open for September 2020 and beyond.