The Brave New World of VR
The first international conference for Consumer Virtual Reality (CVR) was hosted in Vancouver just last weekend by local game studio Archiact Interactive. VanArts was proud to be there as a sponsor and be in on the action surrounding the exciting new world of VR!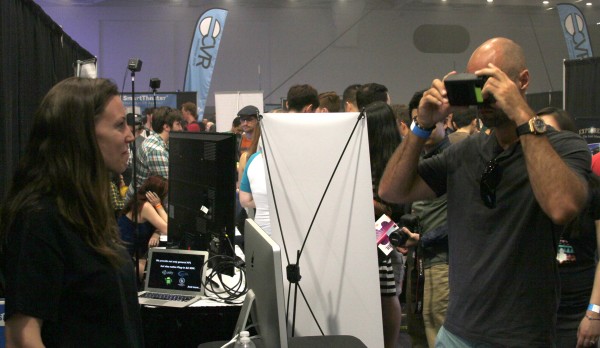 VanArts' First VR Project
Kristy Koenig, a recent graduate of our Game Art & Design program, made history by producing the first VR game level at VanArts as her final student project, so we invited her to join us at the conference to show off her game to everyone. Originally from Prince Albert, Saskatchewan, Kristy is now working as a Lighting Artist at Vancouver's ICON Creative, a local studio creating CG animation for TV series, game trailers and cinematics.
Hear some of Kristy's story and see her VR game in this short video:
Want to learn more about Game Art and virtual worlds at VanArts? Contact Us today!