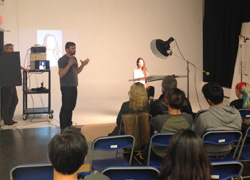 Last night at VanArts, we held a small taster session with our Digital Photography department, featuring a demonstration on portrait lighting by our instructor Ross den Otter. For several years, Ross and his wife Sarolta Dobi of Pink Monkey Studios have guided and mentored our photography students towards excellence in their work. 
Leaving their small B.C. towns of Courtenay and Summerland in the mid-eighties and meeting at Langara's respected photography program led not only to a thriving partnership in business but also to a thriving partnership in life. Pink Monkey Studios, established in 1996 by the husband-and-wife team of Ross and Sarolta, has skillfully filled the portfolios of actors, models, and corporate executives from across the Lower Mainland for over a decade.  Establishing and maintaining quality relationships with all their clients, the Monkeys' branched out to commercial and on-set film work as well, expanding the scope of their business.
Ross has also been featured recently in the Georgia Straight in an article highlighting his career and photography show from this past summer. His photo for the story was also taken by our own photography program assistant Belle Ancell.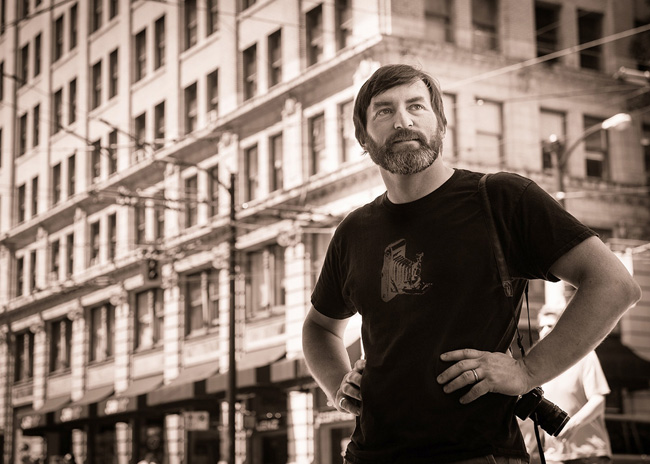 Ross and Sarolta are but one example of the excellent instructors who offer instruction for professional photographers at VanArts. CONTACT US TODAY to inquire about auditing a photography class, attending a webinar or applying to the program.