A Tribute to Founding Advisor Bill Matthews (1931-2022)
VanArts is sad to hear that Bill Matthews, a founding advisory board member and longtime supporter of our animation program, passed away on January 24th at the age of 90.
Bill was a legendary figure in the world of animation, helping and encouraging countless artists who are still making their mark in the industry. He started his career as an effects animator at Walt Disney Feature Animation on projects like Sleeping Beauty and opening titles for the Disneyland television series. From there, he moved on to produce animation for NASA and soon found himself co-founding the animation program at Sheridan College in Ontario. After a decade of teaching at Sheridan, he returned to Disney and became Manager of Artists' Development. During the animation boom of the early 1990s, Bill was in charge of recruiting and training artists who would work on films such as Pocahontas, The Hunchback of Notre Dame, Mulan, and other popular features from that era. The animation team at Disney began a tradition of sneaking caricatures of Bill into their films, as a loving tribute to his guidance. Even after retirement, Bill continued to serve as a consultant for Disney and several animation training programs, including VanArts.
The Beginning of a Beautiful Friendship
VanArts President Alan Phillips reminisces how our relationship with Bill Matthews started, "I first met Bill in early 1996 in a meeting at Walt Disney Feature Animation in Burbank, California. VanArts was just getting started, and Bill committed to advisory help from himself and the Disney studio. A few months later, four managers from Disney including Bill visited our school in Vancouver. That was the start of a tradition of week-long visits each July for 19 years. Bill was a great inspiration for our students and faculty, sharing his extensive wisdom of a lifetime working in the animation industry."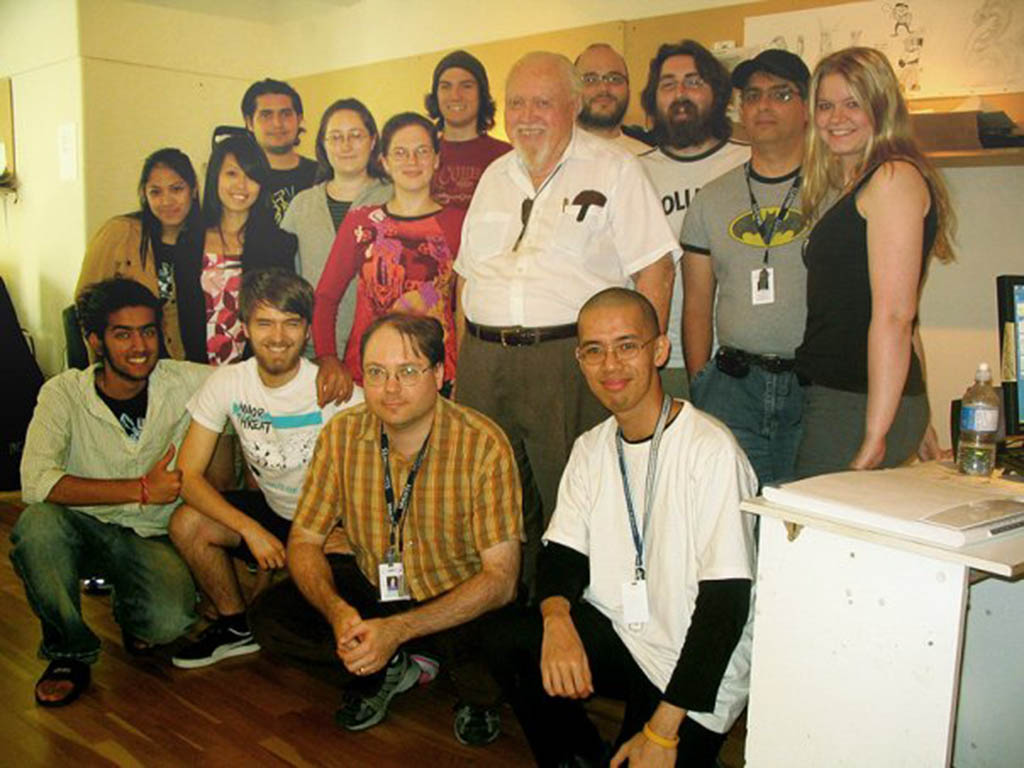 A History of Inspiring Visits
Annual visits from Bill every summer were a highlight for our students and faculty, as he would give demonstrations, lectures, a Q & A session with our animation instructor & historian Charles Phillips, and sit down with animation students one-on-one to review their work. Many of our graduates have fond memories of the encouragement Bill gave them as they were embarking on their careers. J. Meeka Stuart, 2D Animation graduate from the class of 2000, Emmy-nominee and the first female director at Pip Animation Studios in Ottawa, says, "Bill helped so much for getting my first portfolio ready. He was an amazing man, and so kind."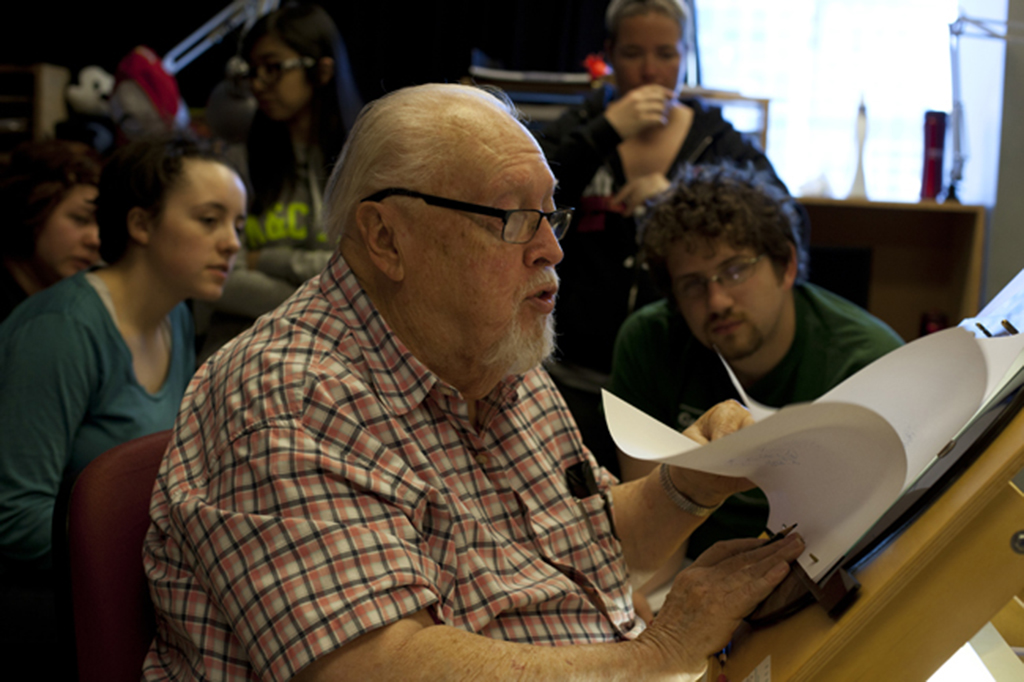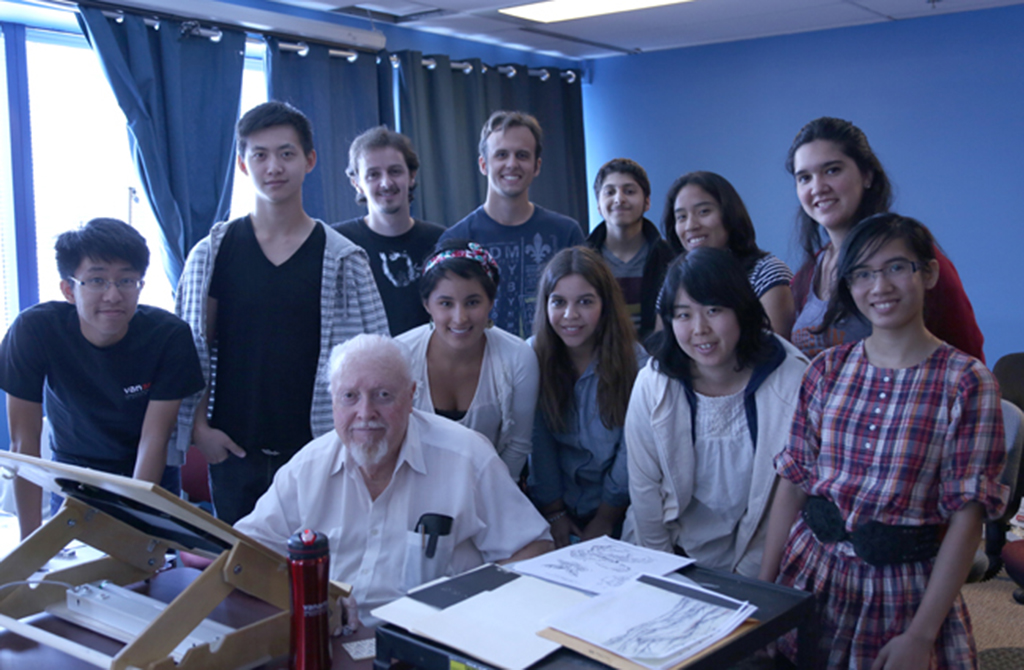 A Lifetime Library of Knowledge
In 2015, Bill gifted his extensive collection of animation, drawing, and art history books to VanArts, now the Bill Matthews Reference Library, a treasure of knowledge and inspiration for our students.

Enjoy these videos for a look back at Bill's involvement at VanArts, from interviews to the inauguration of our Dunsmuir Street campus in 2010.
Bill left us a legacy of kindness and inspiration, and we are forever grateful for the support he gave us over the years. Farewell Bill, we will miss you!