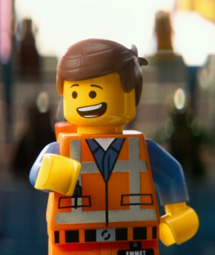 EVERYTHING IS AWESOME!!!  At VanArts we are excited to hear that Animal Logic, the Australian studio that brought us THE LEGO MOVIE, will be producing its sequel at their new facility right here in Vancouver!
According to The Hollywood Reporter, the Vancouver studio is part of a partnership with Warner Brothers to produce three animated features including the Lego Movie sequel, and will be opening its doors in September creating 300 jobs for animators and VFX artists. It's another layer of icing on the cake for our bustling Hollywood North, which is already home to so many other studios where our grads are working.  
If you think you have what it takes to be a master-builder, THIS IS THE TIME to jump into Benny's SPACESHIP!!!! and hit the hyperdrive.