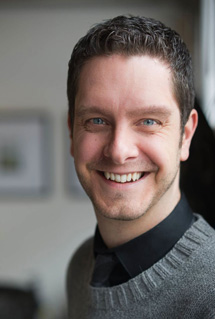 The Digital Photography Department at VanArts is pleased to welcome Corwin Hiebert to their world-class faculty of industry professionals. Corwin is teaching Business Development to our students and will be equipping them with the knowledge they need to launch their careers. He has been the keynote speaker at our last two graduation ceremonies and has invited VanArts to participate in his annual CREATIVEMIX Conference.
Click here for our blog coverage of last year's CREATIVEMIX event >>
Corwin Hiebert is a business management and marketing consultant to creative entrepreneurs (like world-renowned photographer and author David DuChemin) As the co-founder of CREATIVEMIX (Ideation Conference), Clamorate.com (resources for creative freelancers) and Taendem Management Agency, Corwin passionately helps creative people turn their dreams into reality, one good business decision at a time.
Welcome aboard Corwin!