We're very proud of our graduates who've made the trek from their home country of Brazil to come study with us, and become part of the VanArts family. We love seeing where they end up after leaving our nest, and their success stories should inspire anyone to go after what they love to do! VanArts is going to be in Brazil very soon for the Salão do Estudante school fairs, so if you hail from this beautiful country, we'd love to see you there!
Here are but a few of our celebrated graduates from Brazil, and what they are doing now!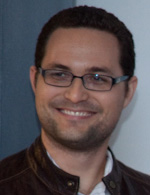 VICTOR BARBOSA –  Senior Rigger @ CG Breakdown, Vancouver BC
2006 Animation graduate Victor Barbosa has enjoyed a long career in the animation & visual effects industry here in Vancouver, including work at places like Digital Domain, Method Studios, and Scanline VFX. His credit list includes TV series such as Sanctuary, Alice and League of Super Evil to feature films such as The Maze Runner, Thor, King Arthur and the upcoming Batman vs. Superman. Most recently, Victor has teamed up with his classmate Stephen Kelloway to start their own studio, CG Breakdown, a resource for feature-quality animation rigs designed by animators for animators.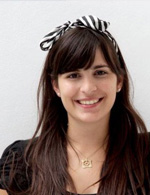 FERNANDA DINI TAVARES – FX Artist @ DHX Media, Vancouver BC
Fernanda comes from a video production background, having worked as a Director, Videographer, and Editor for marketing groups, events and commercials in Brazil. After studying Visual Effects at VanArts from 2013-2014, she has been working for several months at DHX Media right here in town. Her job is to seamlessly integrate all the elements and effects for 3D-animated TV series, working closely with VFX Supervisors to composite everything together.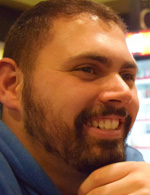 RENATO EIRAS – Character Artist @ Electronic Arts (EA), Vancouver BC
After earning a Bachelor in Digital Media and further 3D & film studies in São Paulo, Renato worked for the advertising industry in Brazil as a 3D generalist for television commercials. After coming to VanArts to study Game Art & Design, he landed a job at ICON Creative Studios as a modeler and texture artist before moving on to his current job at Electronic Arts Canada in Vancouver.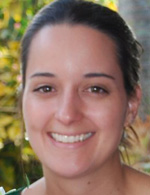 PAULA AMIN – Founder of Labrador Estudio Criativo, Brazil
Coming from marketing and advertising, Paula came to VanArts for 3D Animation in 2007-2008. Since then she has worked as a 3D Game Artist (doing modeling, texturing, rigging & animation) for Zeebo Interactive Studios, an animator for TV commercials by A Zero and Estudio Consequencia de Animacao, and a successful freelance 3D Artist, Graphic Designer and Illustrator for various clients including Alameda Urbanismo. Most recently Paula has started her own design studio.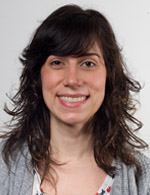 ESTER BUENO – Editorial & Consumer Portrait Photographer, Brazil
Also coming from a marketing and advertising background, Ester Bueno came to VanArts to study Digital Photography from 2011-2012. Equipped with the technical skills, artistic development and marketing plan needed for success, she has launched her own successful photography business focusing on advertising, still, food, child, maternity and family portraiture.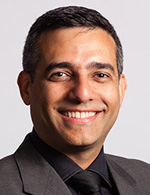 MARCELO BARBOSA – Architectural Photographer, VRX Studios Europe
Another fantastic success story comes from Brazil's own Marcelo Barbosa, who graduated just last year from Digital Photography at VanArts. Upon moving to Portugal, he began working as the official Europe photographer for VRX Studios, and has been having fun photographing hotels in Morocco, London, Amsterdam, Brussels, Milan and elsewhere. As Marcelo e-mailed us when he first broke the news about his job,"I'm very excited and thrilled to be able to work as a photographer in just 2 months after my graduation! All of my teachers helped prepare me for this job, so thank you!"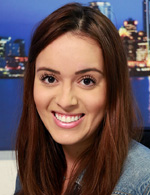 TAMMY DUARTE – Web Design Intern, York & Chapel
And finally, another story comes to us from Tammy Duarte, who came to VanArts with a Bachelor in Publicity & Advertising plus 4 years of marketing experience. She came to Canada to study English and discovered our Web Development & Interactive Design program. After taking a school tour and auditing a class, she couldn't wait to get started! Almost one year later, thanks to the recommendation of her instructors, Tammy landed an intern job here in Vancouver two weeks before graduation!  In her own words, Tammy shares with us, "The environment at VanArts is great; you meet people from all over the world, the instructors are all from the industry, and besides your own work station, they provide any kind of equipment you can imagine. As an international student, it was also important for me to have people I could count on, and VanArts helped me with everything from housing to other issues that come from living far away. It's been an amazing journey. Thank you, VanArts!"
Are you next in line to join these amazing Brazilian artists?
Contact Us today to get your career started.