Columbia Academy at VanArts was thrilled to receive a special guest visit today from award-winning broadcaster George Stroumboulopoulos, host of CBC's talk show George Stroumboulopoulos Tonight.
George was in Vancouver for a CBC Open House and by invitation from our Broadcasting for Radio & Television department, took time from his busy schedule to visit and tour our campus, and address our students & staff in an exciting Q & A session. Broadcasting student David Lemley, who was instrumental in arranging for this event, interviewed George about his career and what advice he wished to share for our students.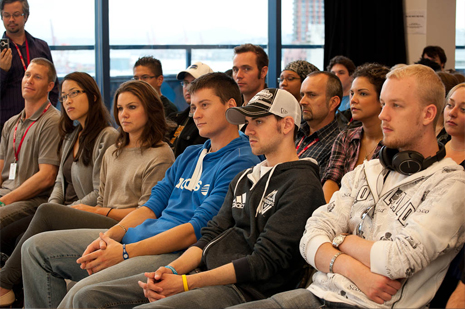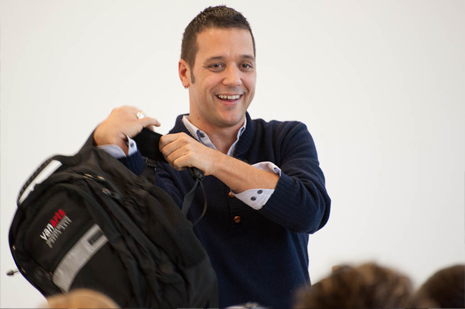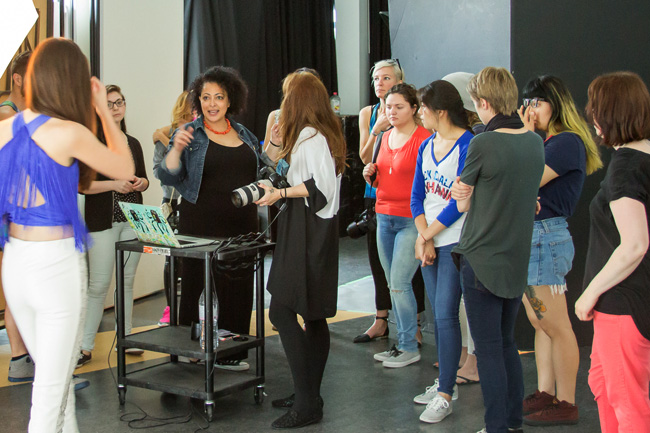 Our Broadcasting Department Head AJ Junop states, "Columbia Academy at VanArts  wants to thank George Stroumboulopoulos for taking the time to visit us. We can honestly say that George was one of THE most INSPIRATIONAL guest speakers we have ever had. Our thanks to Carolyn, Nadia and Kelly from CBC as well. Thanks to everyone at VanArts for coming out, and special thanks to future broadcasting superstar David  Lemley for instigating and MCing the event. Great job!"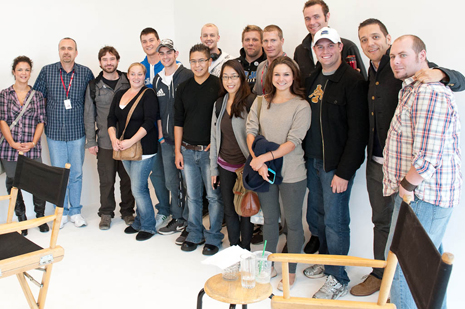 (Photos by Jeff Bell)
Here is a special video with highlights of our special visit by George Stroumboulopoulos.