Already on the third day of their year here at VanArts, students in our Broadcasting for Web, Radio & Television program were privileged to kick things off with an inspiring guest speaker: Canadian sports anchor and co-host of CityTV's Breakfast Television Jody Vance.
Born and raised in Vancouver, Jody was the first woman in Canadian television to host her own sports program in prime time, a position she held on Sportsnet for six years starting in 2000. She has also hosted on CBC, Maple Leafs Sports and Entertainment, and "The Jody Vance Show" on Shore 104.3 FM. With such a wealth of experience and insight under her belt, it was fantastic for our students to ask her questions and gain some absolutely golden career advice this early in their training. The most valuable lesson of the day was to "say out loud what you want to do" in your career. 
Thanks so much Jody for taking the time to speak with us, and to Dept. Head Martin Strong for facilitating the visit. The future of broadcasting is in good hands!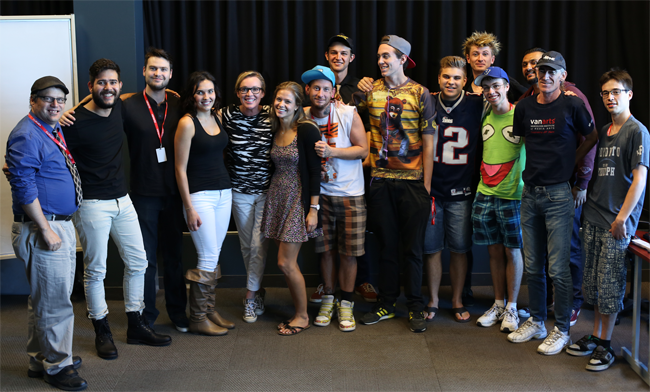 Ready to be on the air? Contact Us today about auditing a class in Broadcasting!