VanArts is pleased to announce that one of its employees has written a new book, The Art of Stop-Motion Animation by Ken A. Priebe, now available from Thomson Course Technology!  Features chapters on history, building puppets, animation exercises, interviews with industry professionals (including Vancouver's own David Bowes), and a foreward by Corpse Bride co-director Mike Johnson!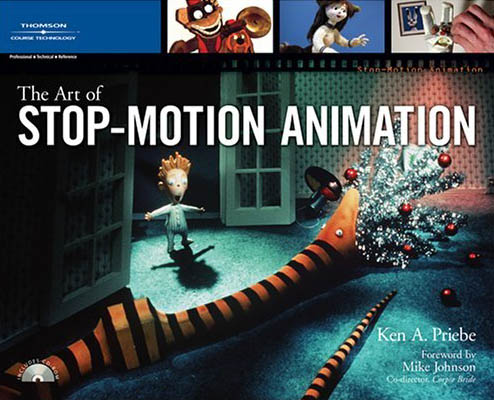 Ken earned a BFA from the University of Michigan, where he studied art and film and directed several independent animation shorts. He has worked as an animator for several childrens' games and freelance projects for Hasbro Interactive and other independent filmmakers. Ken currently works in admissions and teaches part-time courses in 2D and Stop-Motion Animation.
The book is available at www.courseptr.com and also at Amazon.ca.
Order your copy today, and Ken will be signing them at the next VanArts Industry Night/Grad Show on Thursday, August 17, at 837 Beatty St., Vancouver, BC.
For more information, email to  ken@vanarts.com !
604-682-2787