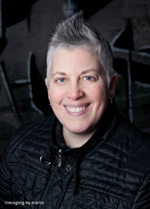 Our top-floor studio space was the headquarters for yet another epic shoot recently by our own Belle Ancell, VanArts photography graduate and program assistant. Belle has enjoyed a fantastic career in photography since joining the VanArts family, shooting portraits for Xtra West and exhibiting in places like the Queer Arts Festival and 10×10 Project. Somehow she manages to do all of this amazing work while also making sure our Digital Photography program is always running strong! 
This new shoot was for Vancouver's Cor Flammae Choir, and involved 40+ people including hair & make-up artists and the choir members who posed. Our graduate Maylies Lang (who is also enjoying a great photography career) and current student Debbie Pipe assisted on the shoot. 
Here is the official 2015 Cor Flammae choir photo entitled FALLEN ANGELS, and a shot with members of the crew. Good work everyone!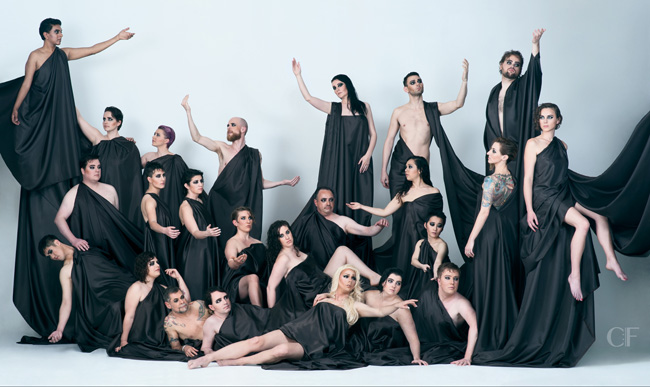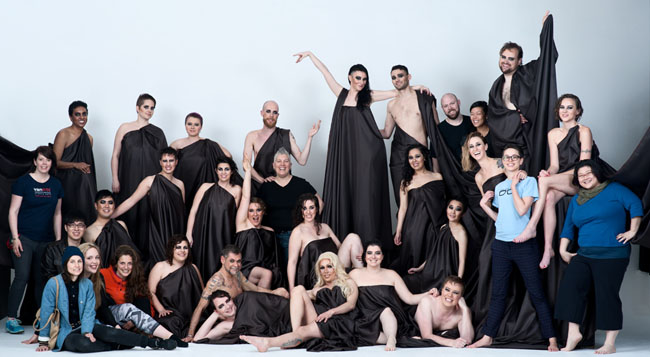 Check out our video from Belle's previous epic shoot in our studio – from February 2015 >>
Feeling that spark of inspiration?
Vancouver locals, come to next week's PHOTOGRAPHY TASTER CLASS or from anywhere in the world, talk to us at our INFO WEBINAR.