Start your Foundation on September 5, 2023
VanArts is excited to announce the launch of a brand new full-time program in ART FOUNDATION, with the first intake scheduled for September 5, 2023. This is a 6-month Certificate Program which can be taken in person on our Vancouver campus, or fully online (from anywhere in the world).
You know you want to get into the arts, but unsure of how to get started? That is precisely what this program is designed for.
By providing experience in courses related to Film and Television, Photography, Animation, 3D Modelling, Video Games, Visual Effects, Graphics and Web Design, you will not only gain a clearer idea of which industries are of particular interest to you, but also develop a portfolio to admit you into the next step: ideally a one-year diploma program of your choice at VanArts!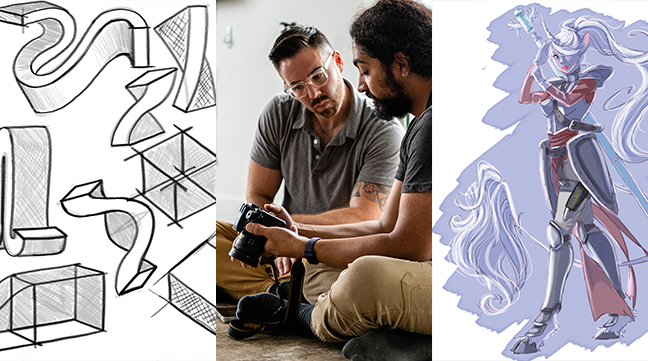 Skills You Will Learn in This Program:
• Life Drawing
• Concept Development
• Art & Design Theory
• Adobe Photoshop, Illustrator & Premiere
• Basic modelling and texturing in Autodesk Maya
• Fundamental concepts of animating in 2D & 3D
• Storyboarding & Animatics
Taught by instructors Scott Hastings and Thomaz Magno, Art Foundation at VanArts is designed to expose you to aspects of our various one-year diploma programs so you can make an informed decision on the career path you wish to pursue. Once you narrow your focus and decide, venturing into further training will open doors to your dream career.
Click here for more details. >>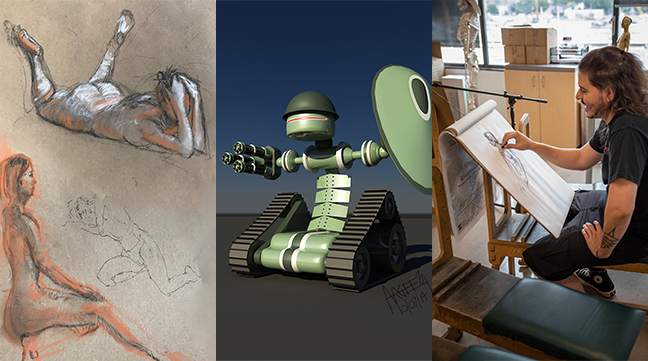 Contact us if you have questions — or APPLY NOW.