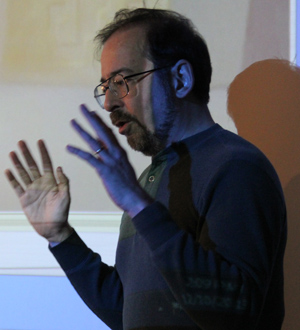 VanArts' Animation Department was very excited to welcome master animator Nik Ranieri to our campus to speak for our students today. For nearly 25 years, Nik was a supervising character animator on countless feature films at Walt Disney Animation Studios, including Who Framed Roger Rabbit, The Little Mermaid, Aladdin, Pocahontas, The Emperor's New Groove, Chicken Little, Meet the Robinsons, Bolt, The Princess and the Frog, Tangled and many more. He is known well for breathing life into Lumiere, the enchanted candlestick in Beauty & the Beast and the villainous Hades in Hercules, and is currently working on a film with Lion King director Roger Allers here in Vancouver. 
Nik worked with our senior instructor Mark Pudleiner at Disney, so Mark facilitated a fascinating 2-hour Q&A session where students got to ask questions, see rare clips of his work and hear all kinds of stories about his career.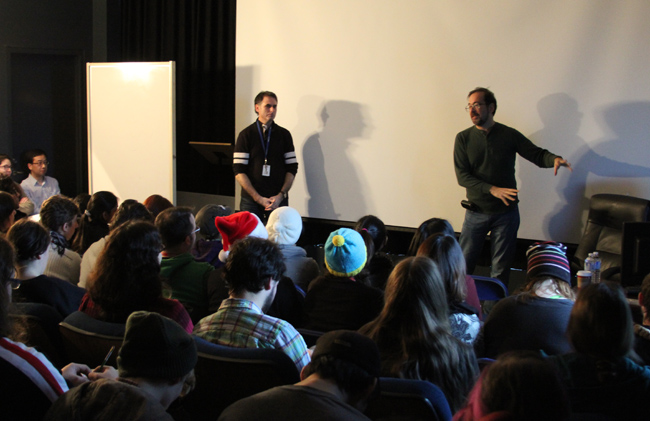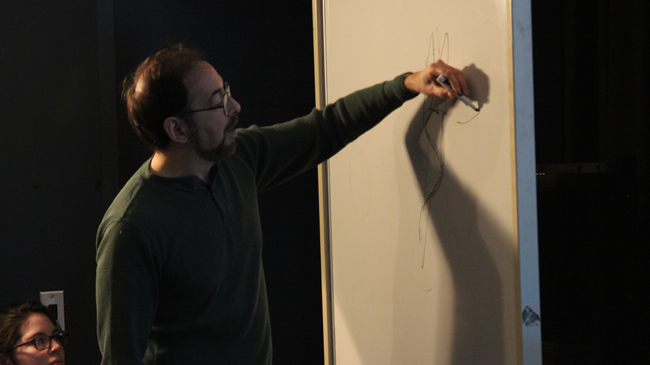 Thanks Nik for taking the time to visit our animation students!