Students in our Character Animation program got a golden opportunity today to have a Q & A session over Skype with legendary animator James Baxter, from Vancouver to Los Angeles. This event has occurred several times at VanArts, as always kindly facilitated by our senior instructor Mark Pudleiner, who worked with James at Dreamworks and Walt Disney Animation Studios. 
James Baxter started his animation career on Who Framed Roger Rabbit and moved on to work on The Little Mermaid, The Lion King, Hunchback of Notre Dame, Spirit, The Croods, and many more.  He also recently worked on an episode of Adventure Time and is currently working on How to Train Your Dragon 2.
Our students got to ask him questions about animation technique, how to stay inspired and what it's like to work in the animation industry.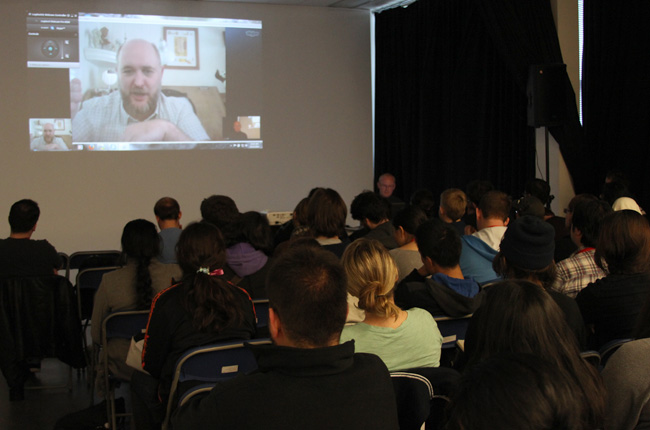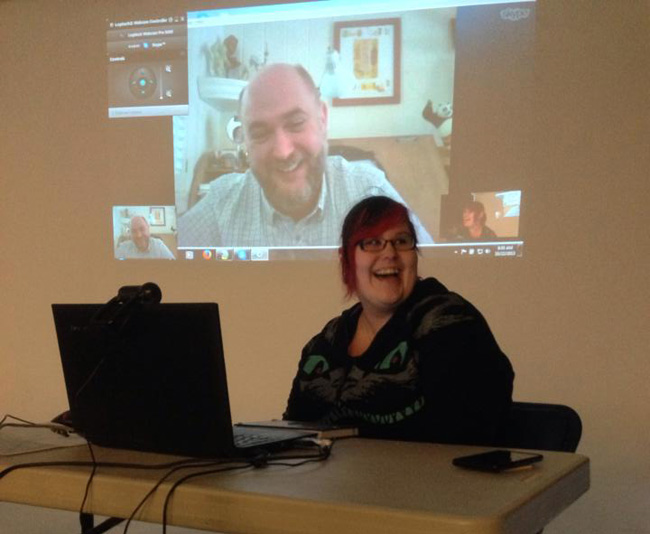 We even posted a couple of Vines live from the studio...
Thanks James for your time and wisdom, and to Mark for hosting this great session!