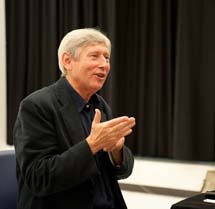 VanArts was honoured to receive a special visit and lecture on Monday, January 24th, 2011 by legendary animation producer Max Howard. (www.maxhoward.net)
Max Howard created and ran studios for Walt Disney Studios in London, Paris, Orlando and Los Angeles, working on some of their most memorable films including Who Framed Roger Rabbit, The Little Mermaid, Beauty and the Beast, Aladdin and The Lion King. As President of Warner Brothers Feature Animation, he oversaw such hit movies as The Iron Giant and Space Jam. At Dreamworks, he was co-executive producer for Spirit, Stallion of the Cimarron. Currently he is producing a series animated feature films for Exodus Film Group. The company's first production, Igor, was released in 2008.
Max spoke to our students and staff about the inner workings of animated film production, how production has evolved and changed with the times, and its exciting implications for the future. He also talked at length about story and how important it is to the success of a picture. The experience of listening to Max speak was inspiring and entertaining, and we hope to welcome him back again.
Thank you Max!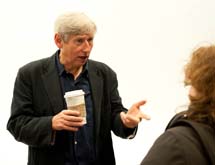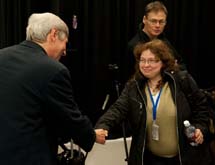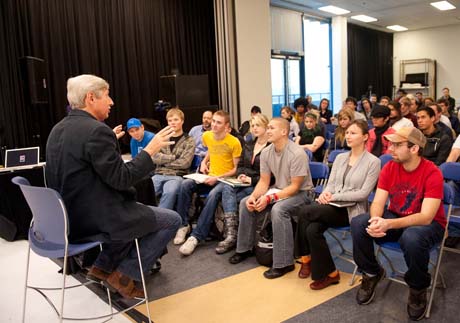 Check out more photos from Max's visit on Facebook and Flickr