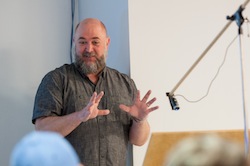 The animation department at VanArts had an amazing opportunity today to meet the legendary animator James Baxter! (Cue the animation-geek SQUEE here...) 
As the Disney animator behind Rafiki in THE LION KING, Belle in BEAUTY AND THE BEAST, Quasimodo in THE HUNCHBACK OF NOTRE DAME, not to mention working on THE PRINCE OF EGYPT, ROAD TO EL DORADO, SPIRIT, SHREK 2, MADAGASCAR, and HOW TO TRAIN YOUR DRAGON at Dreamworks, including the opening credits for KUNG FU PANDA (for which he won an Annie Award), and as a guest animator on ADVENTURE TIME, he's kind of a big deal. And as a close friend of our own instructor Mark Pudleiner who worked alongside him at Disney & Dreamworks, we were very honored to have him spend time with us. 
With Mark's help, James went through all of this animation credits from his first gig on WHO FRAMED ROGER RABBIT to his most recent work, talked about life at the Disney and Dreamworks studios, and answered questions from our students. He talked through some of the animation examples from his blog, spoke about the current industry, gave career advice and tips on pitching film ideas. James spoke extensively about the importance of learning animation fundamentals (which are taught at VanArts), saying "Learning software takes two weeks, but you need to know the fundamentals first."
James also dropped in to our Broadcasting Studio for an interview with student Stevie De La Rose. Listen in here!
Thanks so much James for taking the time to visit VanArts (and thanks to Mark for arranging this inspiring visit)! With the industry being as active as it is right now (especially in Vancouver, now the #1 city in the world for animation/VFX production), as Rafiki famously said, "IT IS TIME!"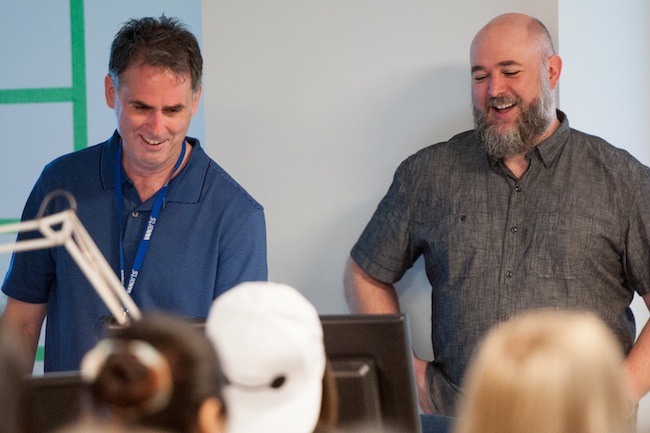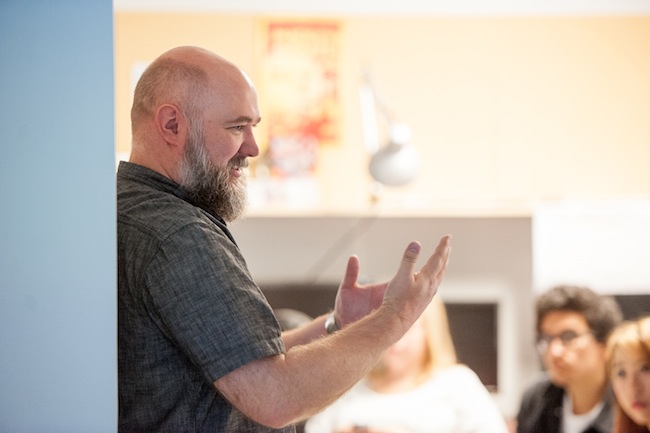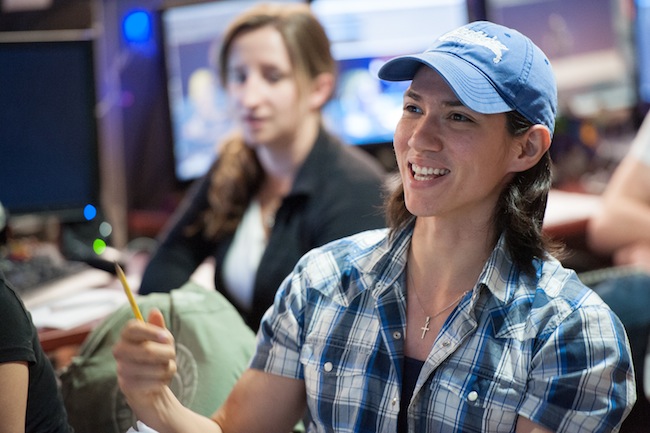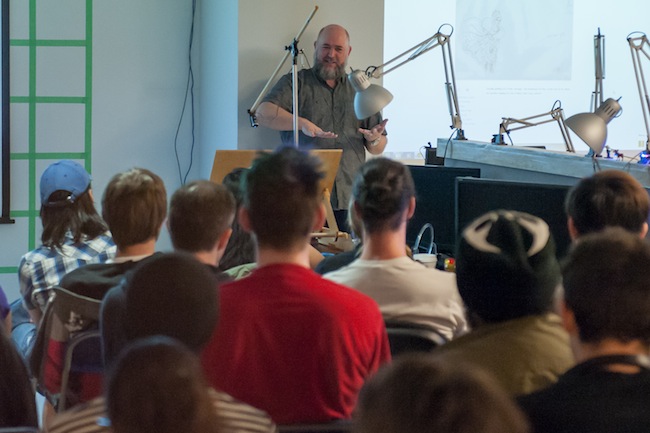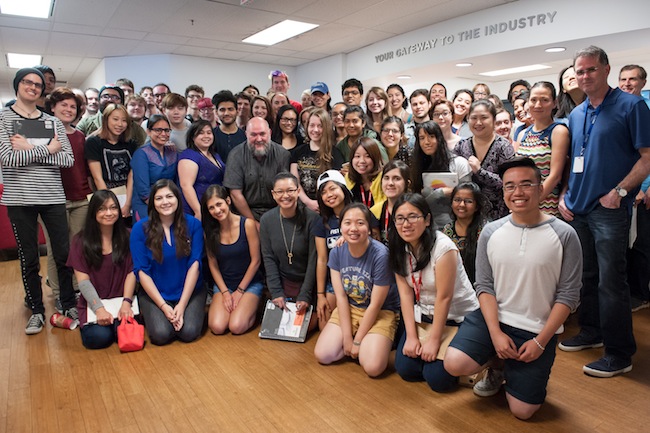 Contact us today to inquire about auditing an animation class or applying to VanArts. Limited seats are still open for September!