The Character Animation Program at VanArts has been going strong for nearly two decades now, as 2015 marks our 20th Anniversary year. The industry has changed a lot since then, but VanArts has always been keen on adapting to those changes and making sure our fledgling animators always have skills that match what the industry needs. These opportunities have always proven to be just as diverse as the students themselves, as there are many ways to become a part of the crazy-busy & exciting animation community…and who doesn't want to get paid to make cartoons for a living?
One unique project by VanArts grads that has just been released is another animated short directed by Galen Fott (photo above) for Scholastic/Weston Woods, through his own studio BigFott Studios based in Nashville, TN. Since graduating from our 3D Animation program in 2003, Galen's studio has produced a myriad of short films, commercials, interactive animated apps and other projects. I'M BRAVE!, his new animated short about a fire truck (voiced by BREAKING BAD's Jonathan Banks) and based on the childrens' book by Kate & Jim McMullan, is the latest of several films that also feature work by other VanArts graduates, with animation by Galen, Micah Baker, Ken Priebe and Kevin Yowell, and digital ink & paint by Wesley Boone, Euna Kyung, Naomi Lackmance, Pavitra Pires, and Emily Strasser. Here's the trailer…
Many of these fellow graduates who contributed to I'm Brave! continue to work on other projects in the industry…Wesley, Euna and Pavitra have all worked at Bardel Entertainment here in Vancouver on various TV series and features, including the new episodes of VEGGIETALES now available on NetFlix. Pavitra was a 2D touch-up artist on KAHLIL GIBRAN'S THE PROPHET, an incredible animated feature directed by THE LION KING's Roger Allers scheduled for wide release this August.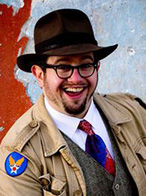 Micah Baker has also recently become our first graduate to land a job at Laika Entertainment, the studio responsible for stop-motion features CORALINE, PARANORMAN and THE BOX TROLLS. Micah graduated from VanArts in 2004, having studied both 2D and 3D Animation. Since then he has not only animated on several short films for BigFott Studios, but also continued his studies in graphic design and given lectures on animation. Upon settling in Portland OR and continuing his design work, he was offered a job in the Rapid Prototyping department at Laika, who have many more stop-motion features in production.
If you're not sure what "rapid prototyping" is, check out this behind-the-scenes video from Laika to find out. It's pretty amazing what they can do nowadays.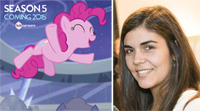 Here in Vancouver we are still hearing of graduates hopping from studio-to-studio, city-to-city and country-to-country as their animation careers continue to unfold.
Marisa Rossi, our 2013 2D Animation grad from Melbourne Australia, has recently returned to Vancouver after a brief time back home, and this week has started working at DHX Media on MY LITTLE PONY: FRIENDSHIP IS MAGIC alongside other grads already there like Nicole Standard and Stephanie Young. A quick survey of our graduates from just last Fall shows people working locally at Bardel, Rainmaker Entertainment, Nerd Corps Entertainment and many more studio & freelance opportunities.
But it's not just movies and TV…our animators are making video games happen too. Just last week we spotted our 3D Animation graduate Stuart McGillivray, who recently started working at Electronic Arts Canada, in this fun staff photo celebrating the upcoming release of the next STAR WARS BATTLEFRONT game. (He's the one in the red shirt. Maybe next time he'll get to play Chewbacca.) Stuart has worked in the industry since 2010 for various studios working on projects like BATMAN: ARKHAM ASYLUM ORIGINS, SPLINTER CELL and TEENAGE MUTANT NINJA TURTLES.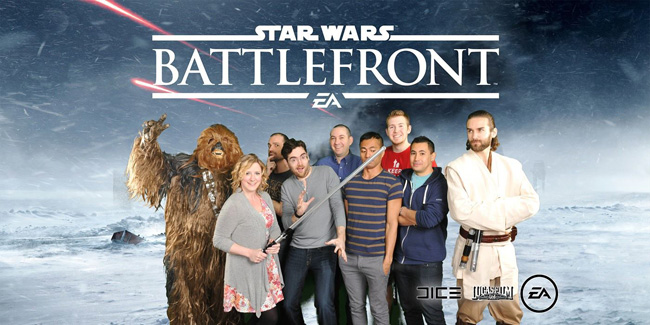 …and here's the new STAR WARS BATTLEFRONT trailer to geek out over.
We could keep going and going, but we think you get the picture. The Force is strong with our VanArts grads, and it's a great time to be getting into animation these days. It's also neat for us to look back and see how many grads are still doing it after all these years!
If you think you're ready to join them, get in touch with us today about auditing a class or getting your application started.