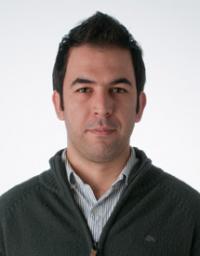 VanArts is proud to announce our new Department Head for Web Development & Interactive Design, Ali Efe. 
Ali began his educational and professional career with a BSc in mechanical engineering and an MSc in computer engineering from Beykent and Pamukkale Universities in Turkey, and soon afterwards studied web design and computer programming in Canada. Throughout his educational career he has been very active as a researcher, IT technician and web programmer, participated in several conferences and published articles. More recently he has designed and built websites for a wide variety of clients in Vancouver.
We are proud to welcome Ali into this new role at VanArts, leading our faculty of industry-experienced web developers and designers, and joining our line-up of world-class department heads across all of our programs.
For more information on Web Development at VanArts, click here >>