Learning from a Legend
Students in our Acting for Film & Television program recently had a series of scene study classes taught by the founder of our Acting Department William B. Davis. He is well known for his iconic character on The X-Files and is a legendary figure in the film industry, having just published a new book about his nearly 70-year journey as an actor, director, and teacher. It was an honor and privilege for our students to work with him and learn from him.
We also produced this insightful interview with William Davis, talking about teaching, his new book, hockey players, and the art & life of an actor. Watch the full interview here.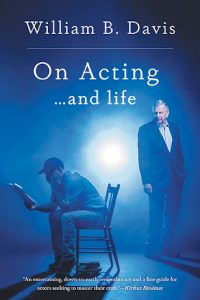 Click here to order his new book On Acting…and Life.
The William Davis Centre for Actors' Study at VanArts offers the most intensive conservatory acting program in Canada, designed for aspiring actors who are dedicated and passionate about their craft.
Apply now to start your own journey as a professional actor.