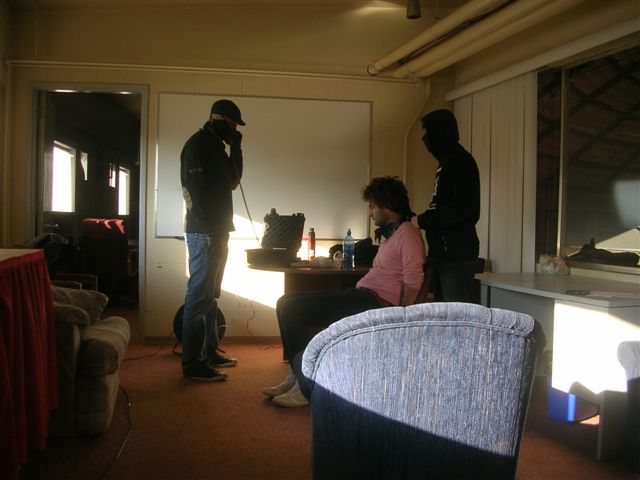 On Dec. 4 the students in the Acting for Film and Television program took part in the third successful cross-training exercise with the Vancouver Police Department.
Students played out long form improvs that trainee police negotiators had to handle to the satisfaction of their supervisors. The on-site exercise provides actors with an opportunity to work in situations that simulate the action on a film set – complete with walkie-talkies, weapons, and life or death hostage taking situations.
This joint training exercise is unique in Canada.
Sgt. Neil Munro, chief trainer for police negotiators for the VPD, approached co- Department Head Christine Willes with the idea mid 2008. Co- Department Head Greg Kean and Head of Film and Television Chilton Crane contributed to the development of the program, based on typical scenarios supplied by Sgt. Munro. The program is so beneficial to both training actors and training negotiators, plans are in place to make it an annual event.