VanArts Turns 25: A Look Back
Today, December 8th 2020, marks the actual 25th Anniversary of the exact date VanArts was founded as an institute (on December 8, 1995).
So much has happened in that time, with the addition of new programs, pathways with partner schools, masterclasses with industry professionals, and being ranked among the finest colleges on the planet. But most importantly, it's the thousands of students who have come to our school to follow a dream, and are making those dreams happen in the industry worldwide.
VanArts started in a tiny office space on West Broadway with only one program in Classical Animation. The Batman mural on our 6th floor reception area is a tribute to our founding program director for the animation program, Oscar-winner Lee Mishkin, who animated the opening titles of the classic '60s Batman series and many other famous productions. We are proud of how the school has grown from this foundation into where we stand today.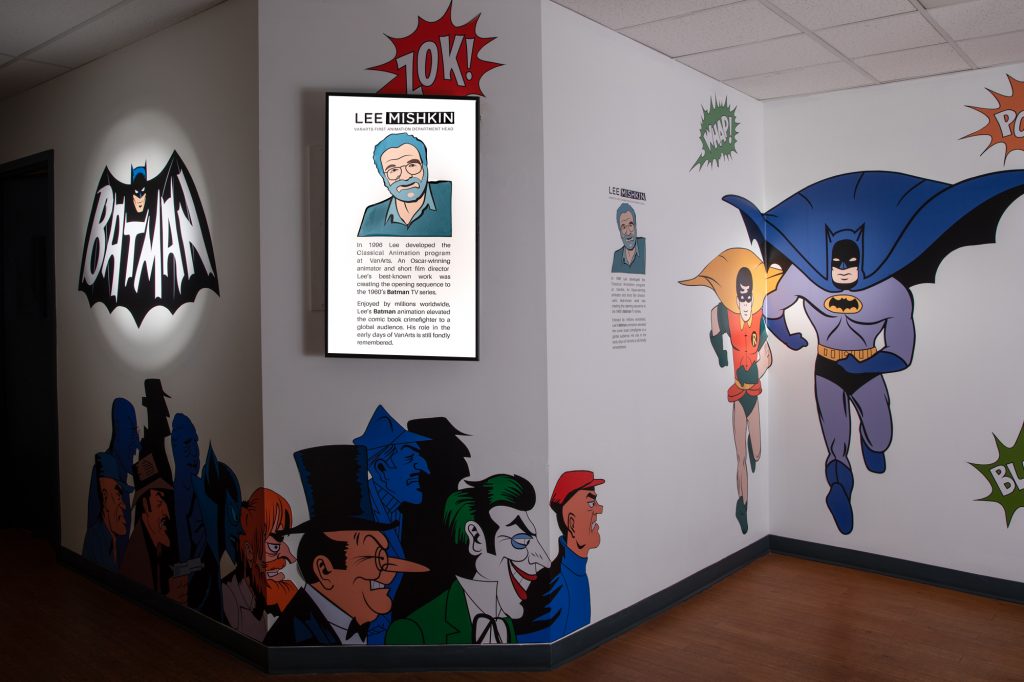 Here is a sneak-peek into "old school VanArts" and our grand history.
A Legacy of Graduates
One of the perks of being around for 25 years is the fact that many of our graduates have been in the industry for close to two decades themselves. There are so many great success stories we could share with you, but a particular favorite is that of Chris Woods and Nathan Litz. Chris and Nathan were high school buddies from Cranbrook BC who took our summer intensive program for animation back in 1999. They enjoyed it so much, as soon as they graduated high school they jumped right in to our full-time program. Both of them have worked in the industry ever since.
Chris grew to become an animation director at Bardel and Mainframe Entertainment, working on shows like Teenage Mutant Ninja Turtles and countless other animated TV series. Nathan is a Director on Rick and Morty with two Emmy awards to his name.
In their own words…
Chris: "I could not have anticipated all the twists and turns that my career has taken so far, and I'm sure I will continue to be surprised as events continue to unfold. The things I know for certain: cultivate your network of schoolmates and teachers, put forth your best effort no matter what, and most of all: have fun making cartoons! In a nutshell, I love what I do! What more could a person ask for?"
Nathan: "I could not have done this without the great lessons learned at VanArts! Big thanks to all the teachers and staff at the best animation school going!"
Did we mention we're proud of our grads? Here's a few more!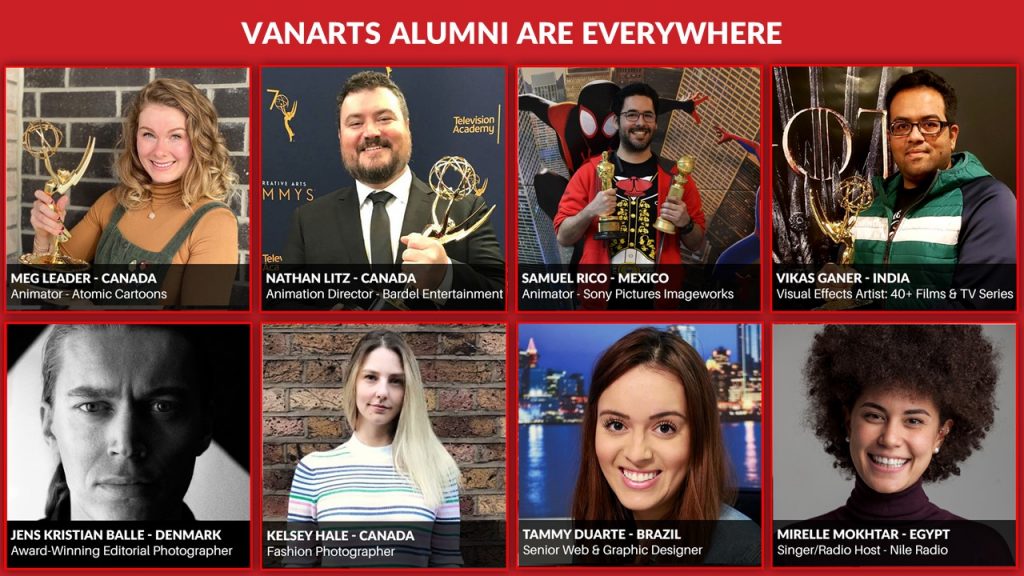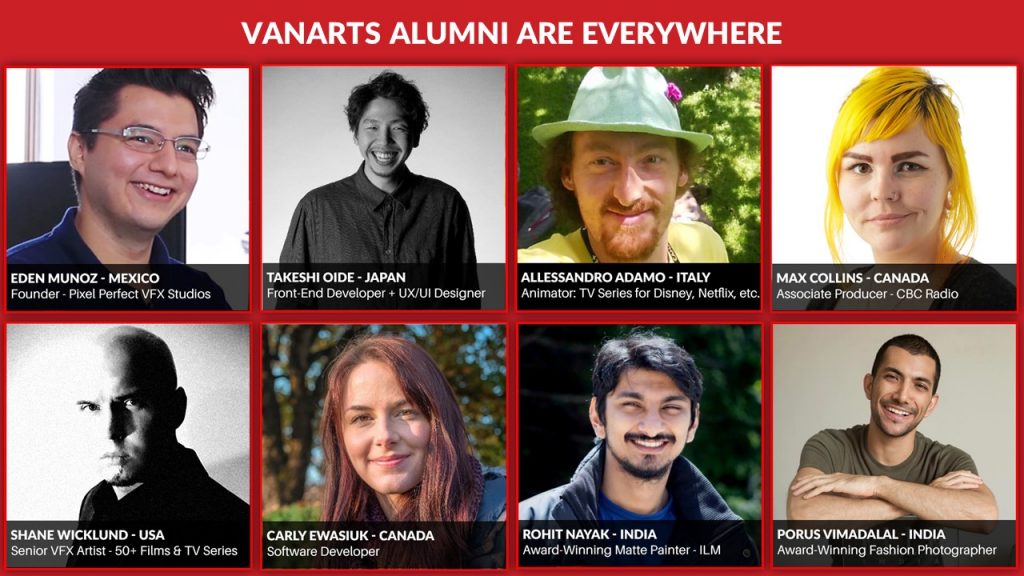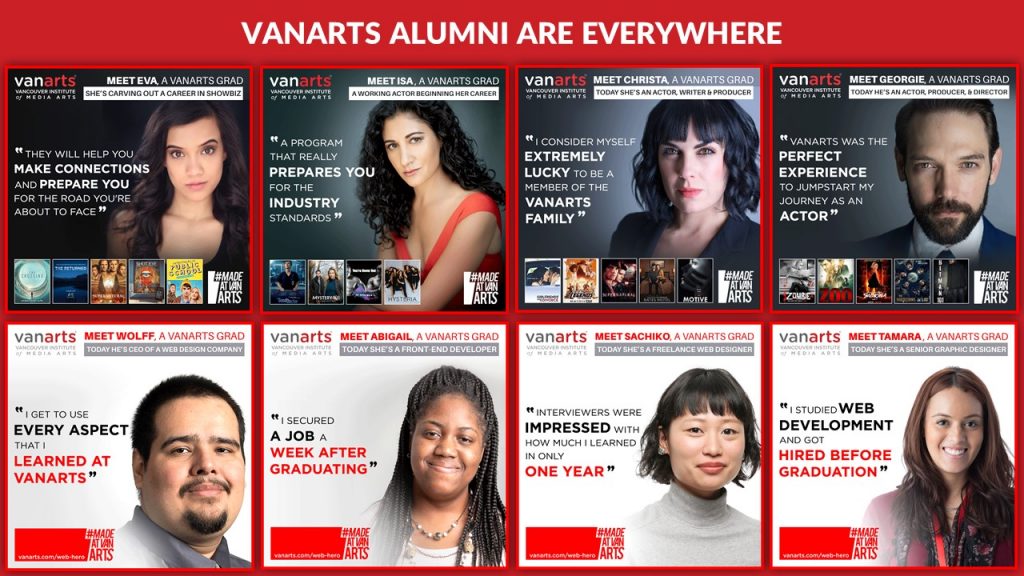 Thanks to all of our staff, faculty, and students who have made VanArts a special place for 25 years and counting!